The Rugged and Radiant engagement ring and wedding band stack were created by repurposing our client's high karat vintage gold and recycled diamonds.
The ancient technique of sand casting is kept alive in Jeanette Walker's jewellery studio and informs the "old age" look of her signature style.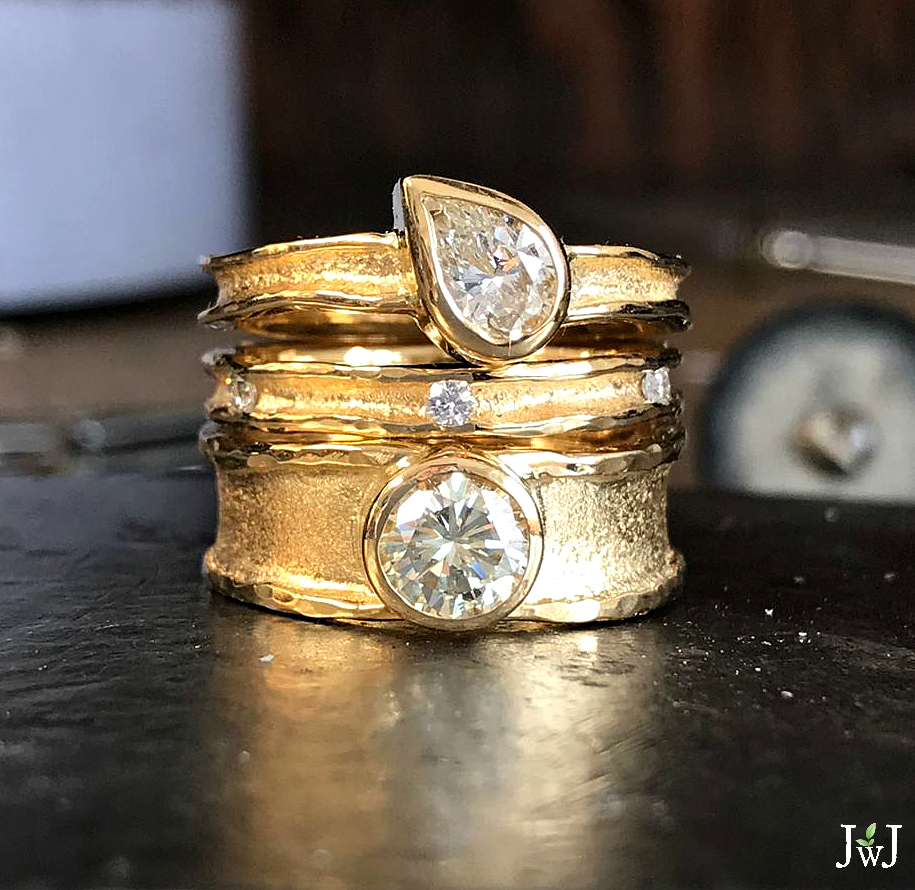 Interested in getting in touch to discuss design possibilities for you or a loved one?
Fill out our Custom Request Form and we'll get started on personalized drawings and quotes to suit your desires and budget. We look forward to hearing from you!!!
Need more info about our custom design process? Click here!