Your story will inform the perfect piece for you.
Creating a custom jewellery design is so personal, often emotional. When we collaborate…we listen and inquire about your passions, dreams and desires then design within our signature style to create the perfect piece for you. Take comfort in knowing we'll be making your custom jewellery piece from start to finish in our studio and you'll be part of the process every step of the way. Our goal is to exceed your expectations by crafting a fine quality jewellery piece of deep meaning and purpose…whether it's to hold a cherished memory or to make a bold statement. Creating uniquely personalized jewellery is challenging and satisfying work… It's a labour of love.

Our studio is on beautiful Prince Edward Island, in Canada, but you don't have to be local to work with us! Distance is not a barrier, in fact, our clients live all over the world!

"Kait's ring is even more beautiful than in the photos. The engraving is magnificent, the diamond is mesmerizing and everything is perfectly balanced. I cannot accurately describe how happy I am with the ring and I know Kait will love it even more than I do. Thank you for your time and guidance throughout the process. I love it!"

Dave & Kait – Saskatchewan

Sand textured custom-designed statement rings created by repurposing vintage and heirloom jewellery.
We specialize in Vintage/Heirloom Redesign
People come to us to repurpose old engagement rings, wedding bands or jewellery that is often inherited and sentimental. The new fresh and updated piece incorporates not only the recycled materials but the feelings of the previous sentimental heirlooms. Making a new piece from your old gold jewellery is a beautiful way to honour the past while embracing the present and future. The act of recreation can also be one of healing.
If you have unworn, outdated family jewels you'd like to redesign Click Here for more info on how we can create a new fresh design you'll love to wear.
"Ohhhh, it is absolutely beautiful!! You captured everything I wanted and more. Thank you so much for your time, expertise and thoughtfulness in designing this for me. Your art is unique and top quality and I feel privileged to have this piece to wear and enjoy. Now I feel wrapped in the love and "energy" of those whose jewelry went into this ring.  Such a great concept to recycle and keep the sentimental aspect going on for many more years."

Vicky – Prince Edward Island
---
Are you ready to get started on a special piece for you or a loved one?
Click here to fill out our custom request form.
---

---
---

THE PROCESS
Get Inspired
We recommend browsing through our Portfolio of recent work to get a sense of the direction you'd like to take with your bespoke commission. We work within our own creative aesthetic but find inspiration injecting your personality into each custom piece to create something unique for you. We will not replicate other designers work.

Materials – We work exclusively in 14kt, 18k and 22kt yellow, white, rose gold, platinum and precious gems. We do not work with sterling silver or the soft, brittle, less durable semi-precious gems.
If you are wanting to repurpose your vintage jewellery we can recycle your yellow or rose gold but white gold is often too brittle and porous to reuse. Send us photos of your pieces and we'll let you know if working with your white gold is a viable possibility.
Design consultation – The creation process starts by hearing from you; from this website, by email, or phone. You have something in mind: an event to commemorate, a relationship to celebrate. You probably know you'd like to create a ring, bracelet, pendant or brooch. Booking an appointment begins the journey to the creation of your customized piece. We will collaborate and discuss design ideas together by virtual Zoom Meeting, email, or phone. If you decide to proceed with custom one-of-kind or customized vintage redesign a one-time fee of $150 – $800 (depending on the amount of design time involved) will be required to start your personalized sketches and quotes. Gemstones and diamonds will be sourced to suit your desires and budget.
Heirloom redesign – You may have old, unworn jewellery you would like to recycle into a new piece. We can weigh the gold and determine if there is enough to make the piece we want. We have a supply of recycled gold if more metal is required to complete your piece. Gemstones (if in good condition) can also be recycled from old jewellery. By the end of our design consultation, you will have a general idea of what the cost will be, and if we can't provide you with a quote on the spot, we'll send you the information within a day or two for your approval. We can repurpose your yellow or rose gold (possibly white gold) to create a custom design or a design from our "ready to wear" collection. We'll customize your metal and gemstones to suit your selection. For more info about heirloom redesign please click here.
Drawings & Quotes – We begin with hand-rendered sketches, edited photo images and quotes. Once a final design has been selected, we'll carve a wax model for you to view and approve. Changes can be made to the wax model at this point before the metal is cast if needed.
Payments – Once you are happy with the final design, a deposit of half or 60% for larger diamond purchases is required to start the work. The second payment takes place when the piece is completed. Your jewellery will be completed within 6-12 weeks depending on the number of orders we have on the go, and the difficulty of the piece.
Your piece is made using slow ancient techniques – The majority of our work is made using the sand cast method, a technology dating back more than 3,000 years, to Mesopotamia. Take comfort in knowing your custom jewellery piece is made by our skilled team, from start to finish in our studio.
---

Ready to get started on a special piece just for you?
Click here to fill out our custom request form.

We look forward to hearing from you!
Jeanette Walker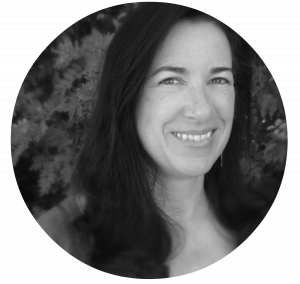 ---