Sometimes, it's your jewellery that makes the statement.
An Heirloom jewellery redesign, this Emerald Ancient Sands Statement Ring in 18kt Yellow Gold features our client's beautiful Emerald family jewels. A literal green living statement of sustainable luxury.
Interested in a similar design with your gold and gemstones? Click here!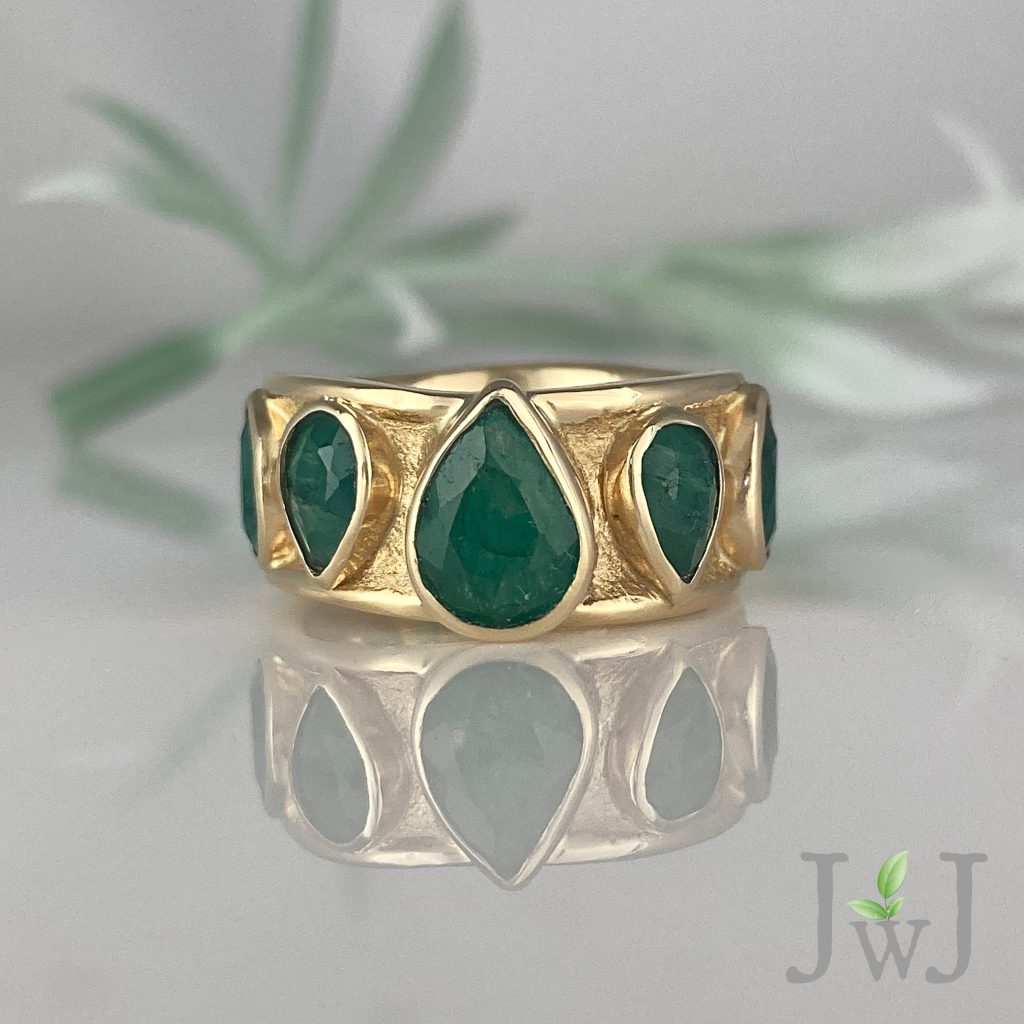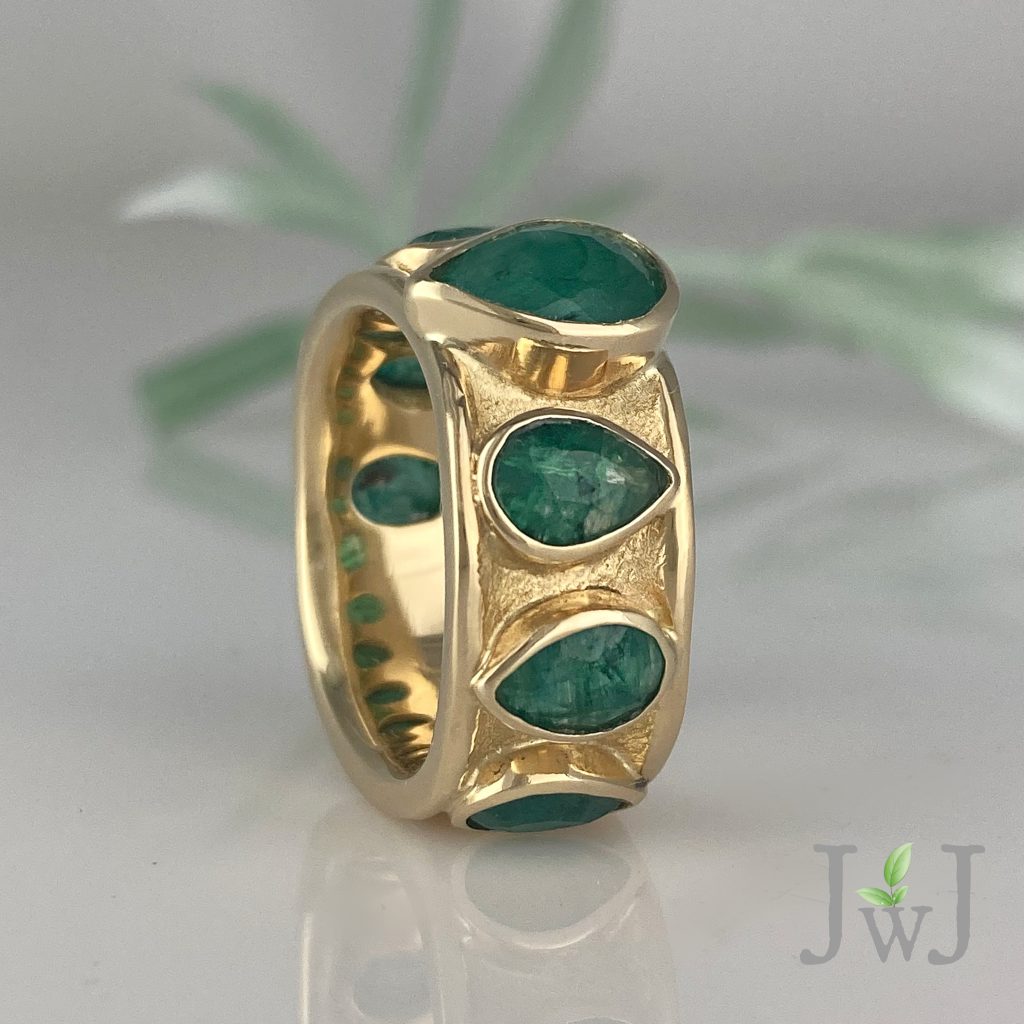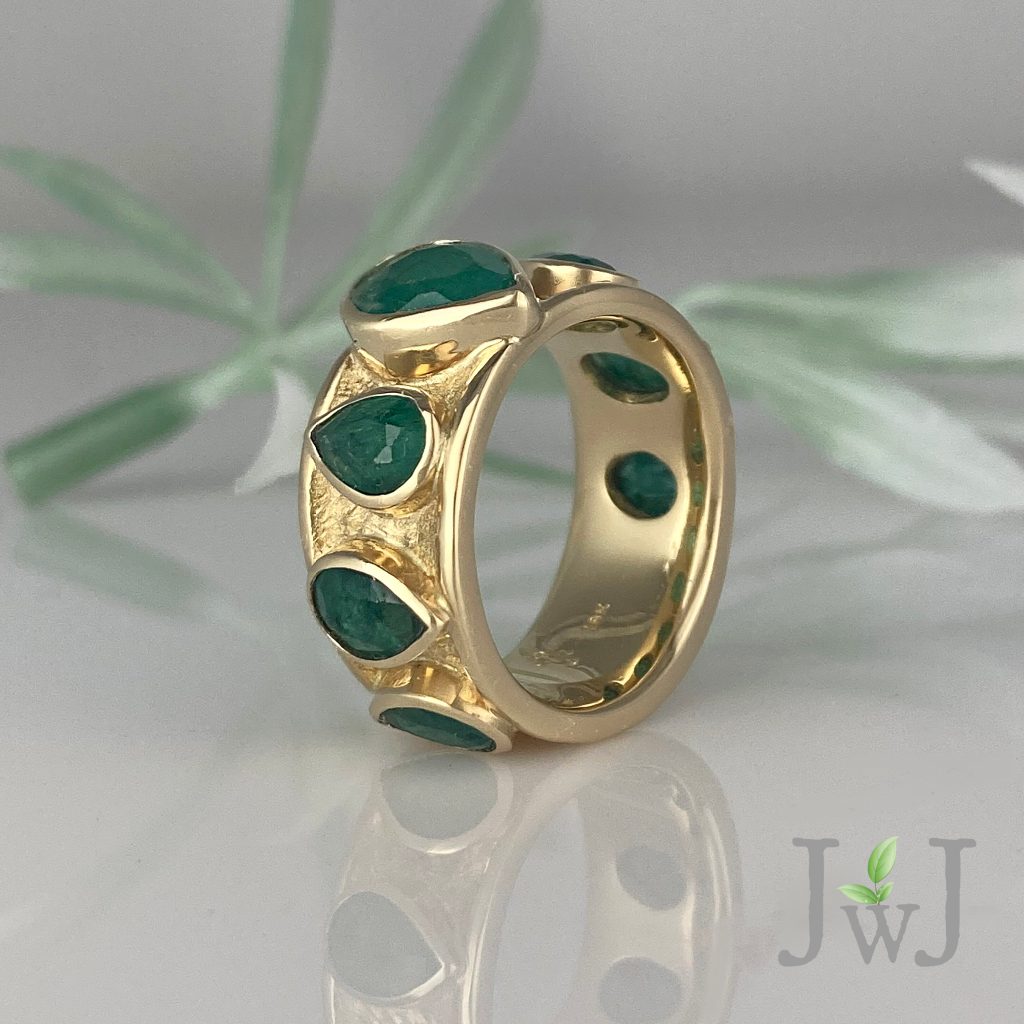 Interested in getting in touch to discuss design possibilities for you or a loved one?
Fill out our Custom Request Form and we'll get started on personalized drawings and quotes to suit your desires and budget. We look forward to hearing from you!!!
Need more info about our custom design process? Click here!