Adding unique details to our signature designs creates subtle changes that will tell your beautiful life story. 
Sharla's Celtic EmPOWERing is a very special ring I had the privilege of working on for a dear client who recently lost her husband. We added Celtic braiding to symbolize her family's heritage and travels with her late husband. Each gemstone represents a memory or a child's birthstone. It's a ring she'll wear everyday in memory of the beautiful adventurous life they shared.
Would you like to customize this design?
We'd be happy to source and provide you with the gemstone of your dreams…whether you'd like to change the quality, shape or size of the Diamonds or use your own family heirloom. We can also repurpose your vintage gold. Please fill out our "Customization Intake Form"  and we'll send you a quote within 2 business days.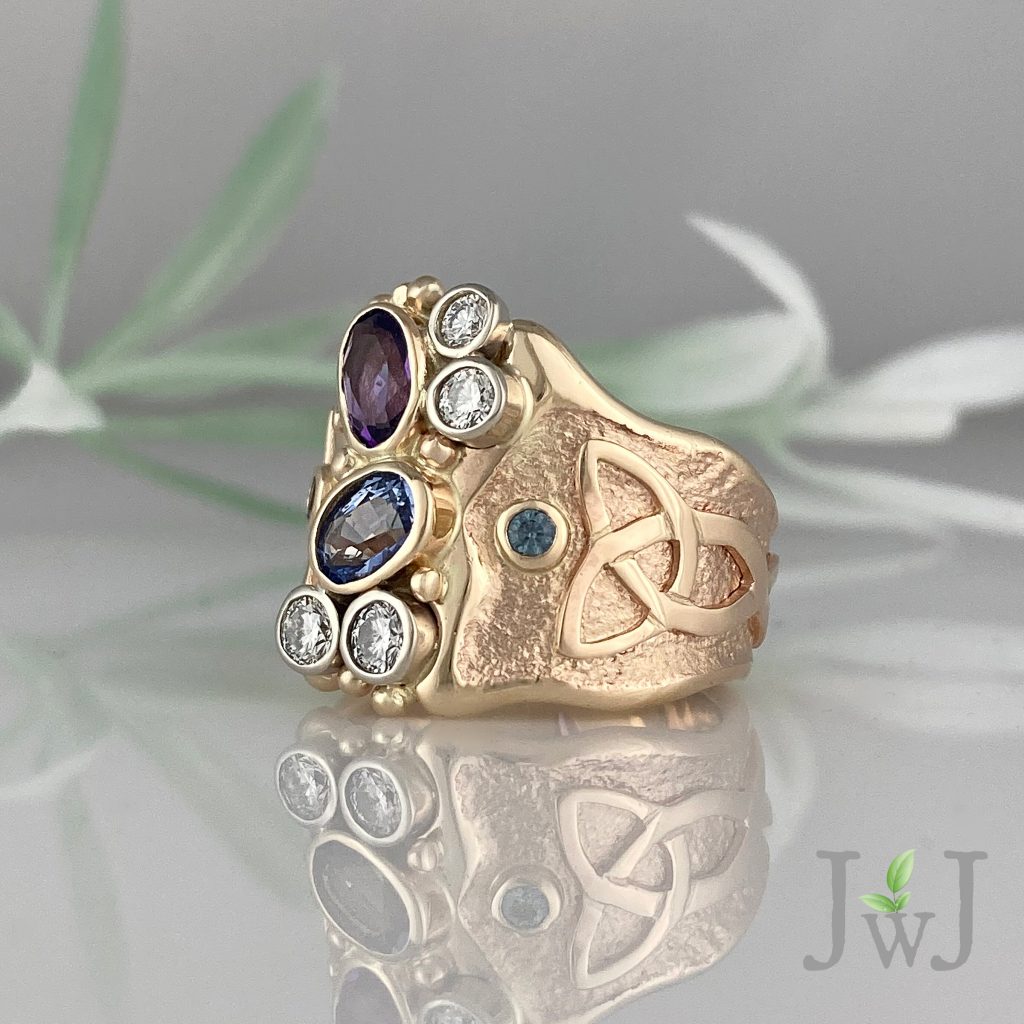 Interested in getting in touch to discuss design possibilities for you or a loved one?
Fill out our "Customization Intake Form"  and we'll get started on personalized drawings and quotes to suit your desires and budget. We look forward to hearing from you!!!