"Those who live by the sea can hardly form a single thought of which the sea would not be part." – Hermann Broch"

We customized one of our signature emPOWERing designs to suit Natalie's desires and needs. She wanted her ring to represent the sand, sea and sky of a beautiful ocean-filled day. Her sand-textured band incorporates a Montana and Australian Sapphire, along with the sparkle of Diamonds. We hope it will help bring Natalie those thoughts of romance, sand, sea and sky always. It was an absolute joy to make such a unique engagement ring for such a beautiful couple.
Would you like to customize this design?
We'd be happy to source and provide you with the gemstone of your dreams…whether you'd like to change the quality, shape or size of the Diamonds or use your own family heirloom. We can also repurpose your vintage gold. Please fill out our "Customization Intake Form"  and we'll send you a quote within 2 business days.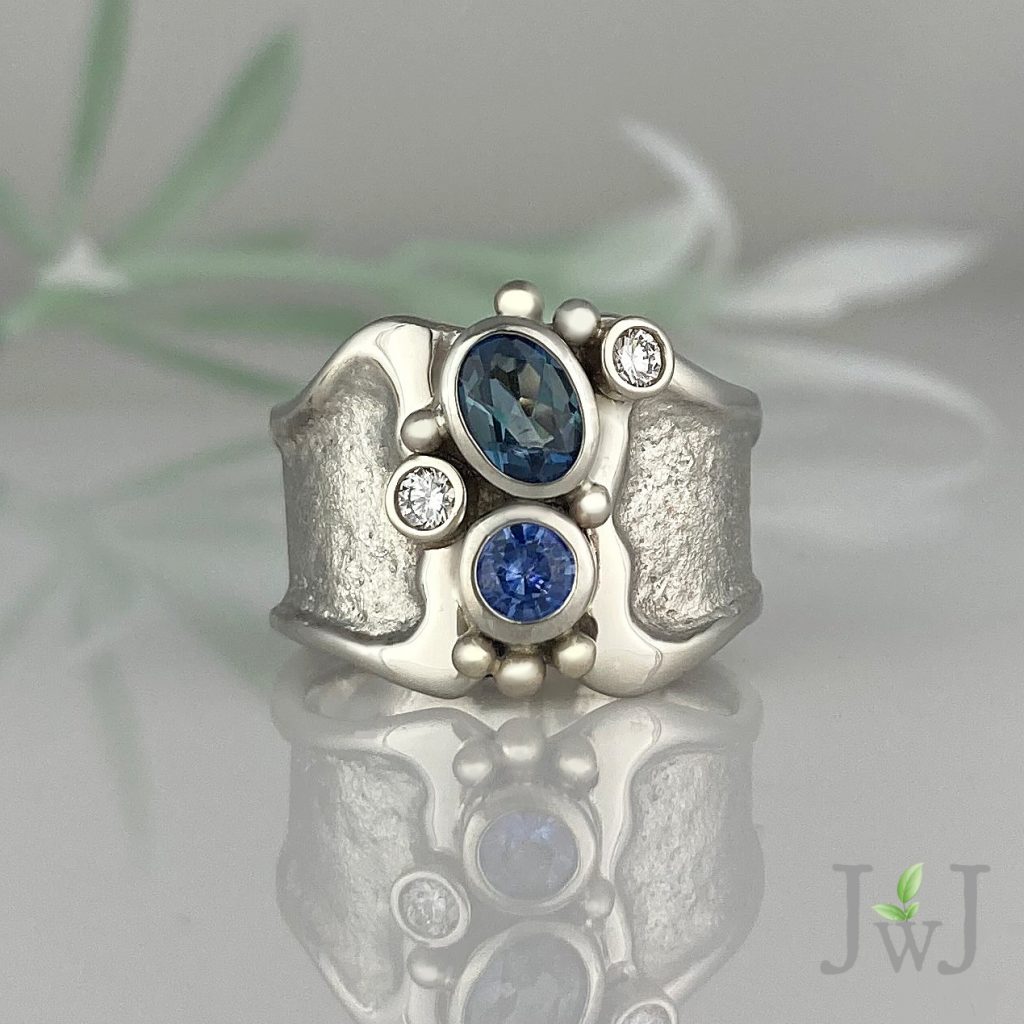 Interested in getting in touch to discuss design possibilities for you or a loved one?
Fill out our "Customization Intake Form"  and we'll get started on personalized drawings and quotes to suit your desires and budget. We look forward to hearing from you!!!