Sky above. Sand below. Peace within.
The Sand Bar Wedding Ring is a vintage jewellery redesign. We transformed her original wedding set into a new design that she now loves to wear, while still preserving its sentimental value.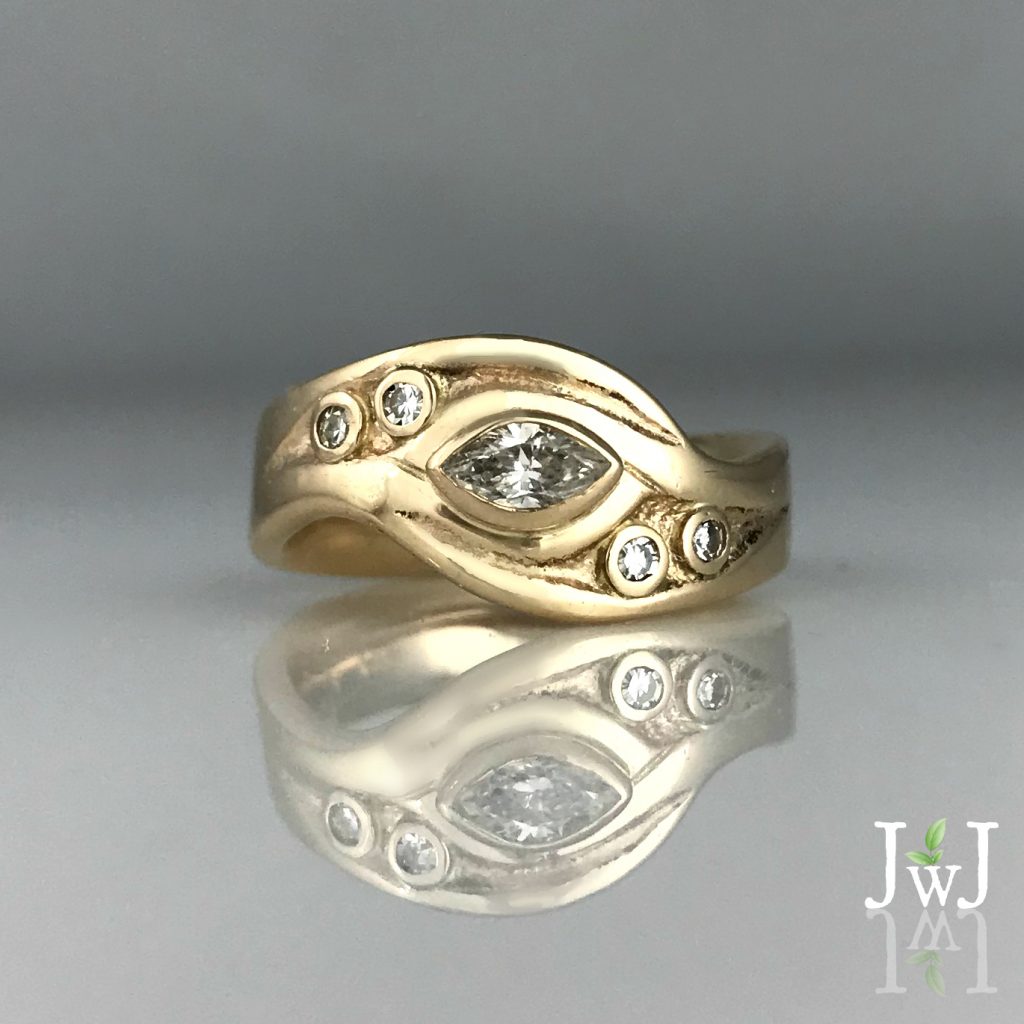 Interested in getting in touch to discuss design possibilities of a special piece for you or a loved one? Fill out our Custom Request Form and we'll get started on personalized drawings and quotes to suit your desires and budget. We look forward to hearing from you!!!
Need more info about our custom design process? Click here!