"Her future horizon was clear and bright."

Wondering what to do with your past wedding band sets? Pamela wanted a design that would remind her of the fond memories. She can now enjoy the beauty of her vintage Diamonds and gold in the new design to be worn everyday.
Interested in a similar design with your gold and gemstones? Click here!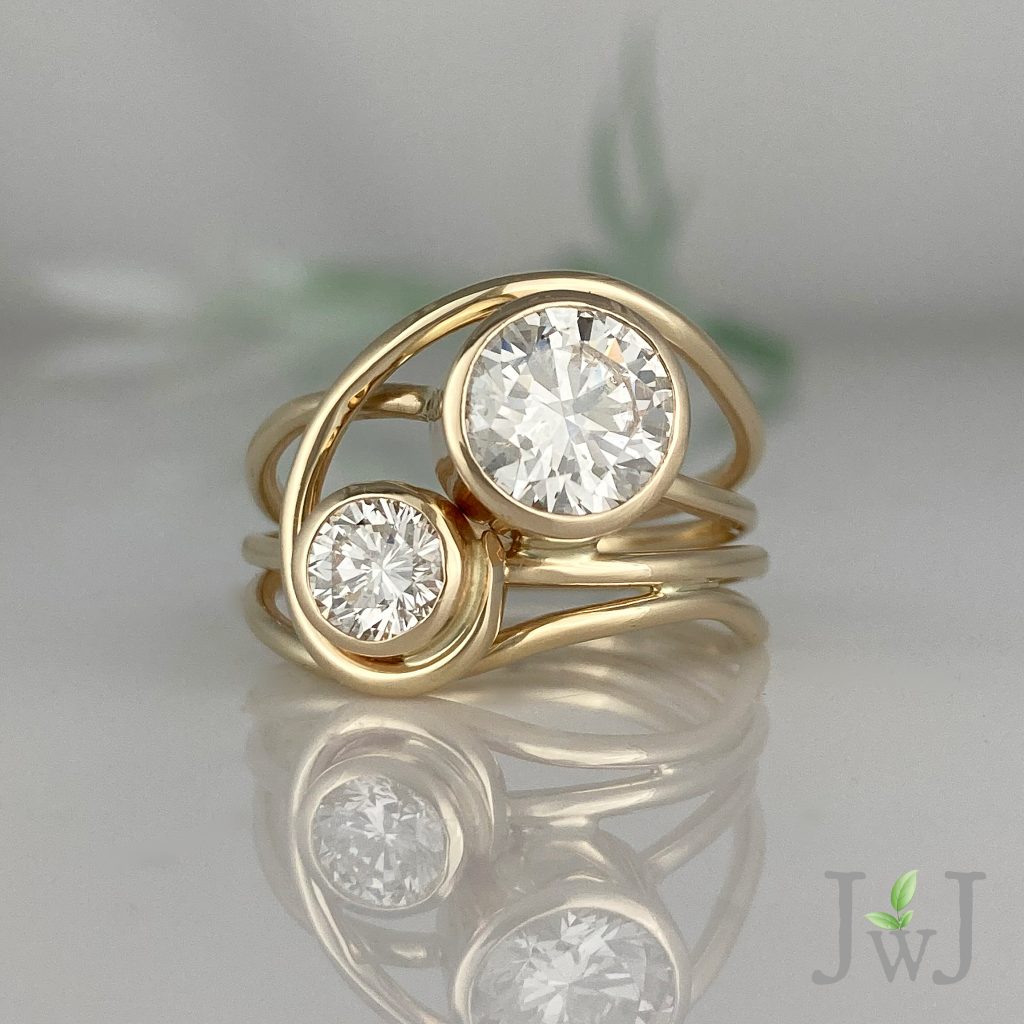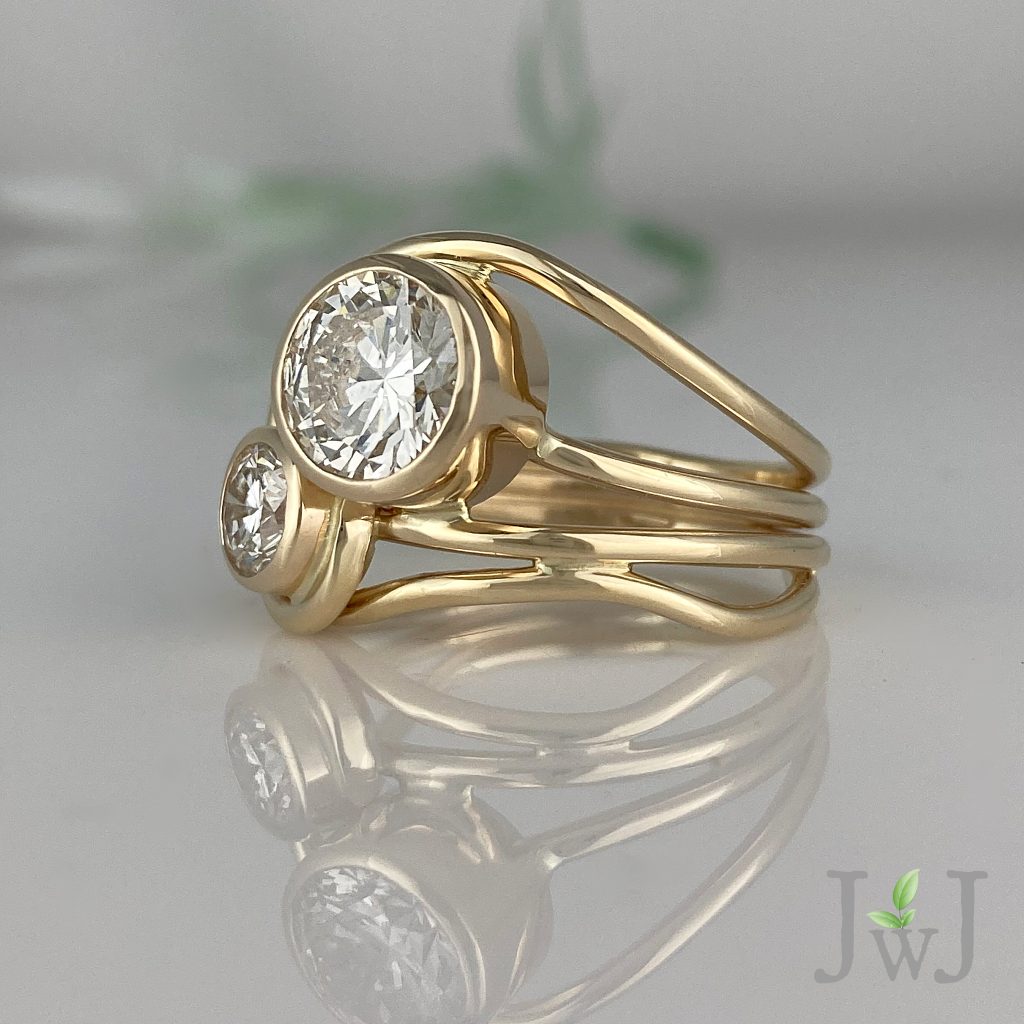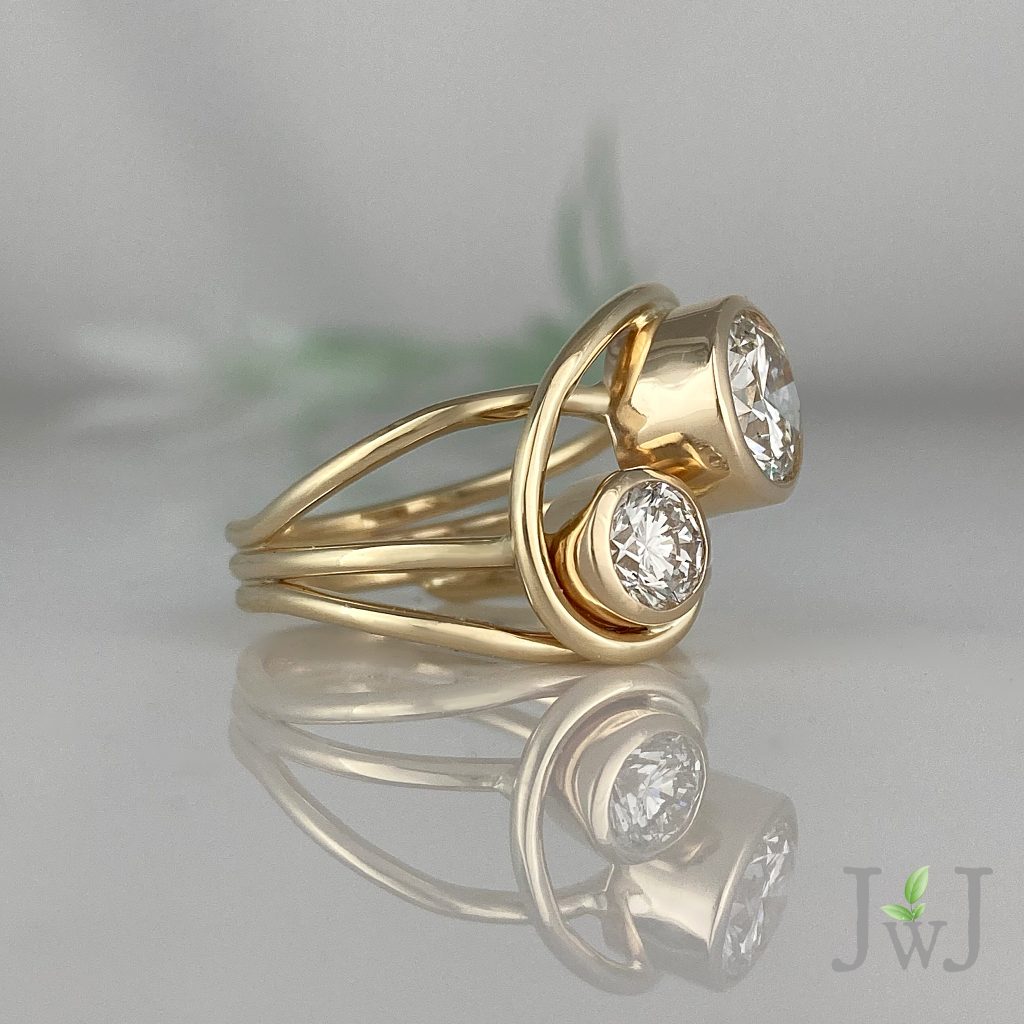 Interested in getting in touch to discuss design possibilities for you or a loved one?
Fill out our Custom Request Form and we'll get started on personalized drawings and quotes to suit your desires and budget. We look forward to hearing from you!!!
Need more info about our custom design process? Click here!