"The best part of beauty is that which no picture can express."
– Francis Bacon
Mary-Beth's Ring Stack is a vintage jewellery redesign made by using sentimental family heirloom gold and Diamonds into a fresh new design. We are keeping slow ancient jewellery techniques alive in our studio, creating organic, eco-friendly, ocean-inspired jewellery designs.
Would you like to customize this design?
We'd be happy to source and provide you with the gemstone of your dreams…whether you'd like to change the quality, shape or size of the Diamonds or use your own family heirloom. We can also repurpose your vintage gold. Please fill out our "Customization Intake Form"  and we'll send you a quote within 2 business days.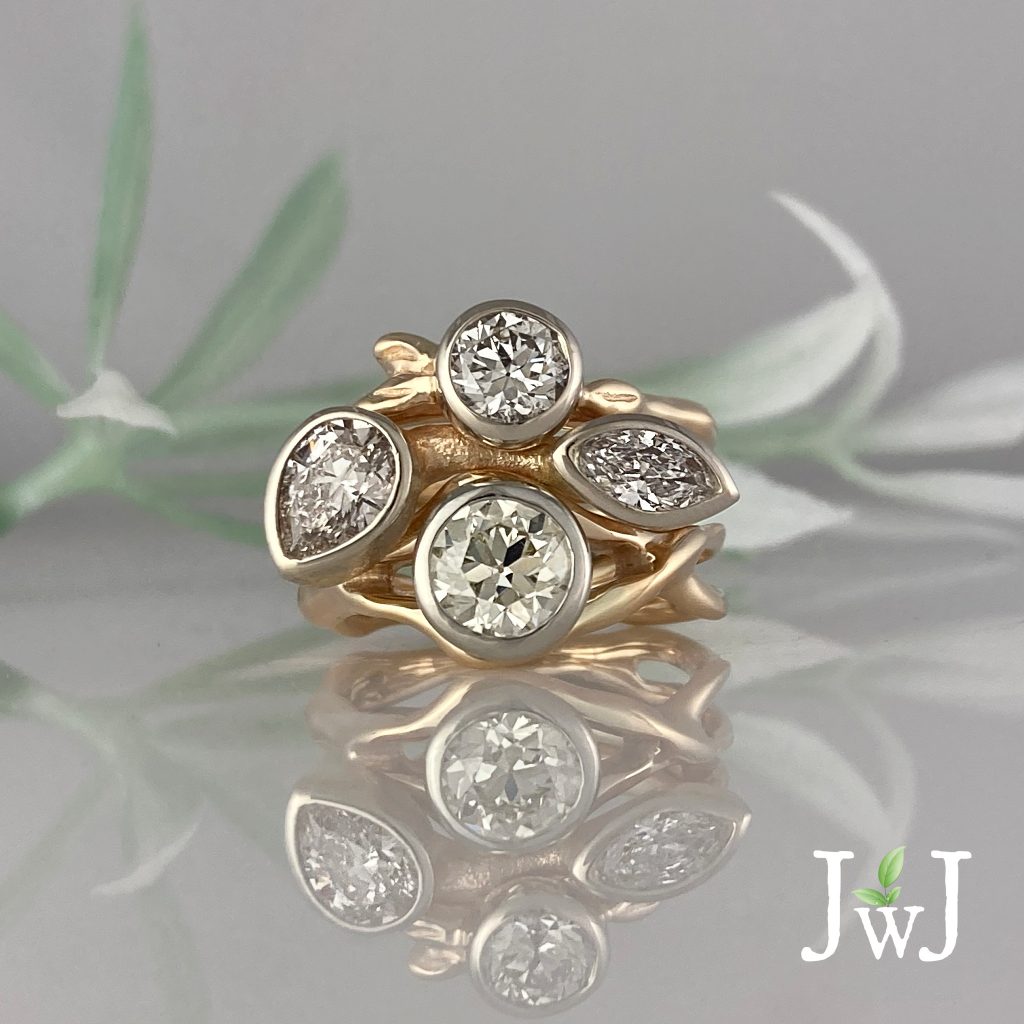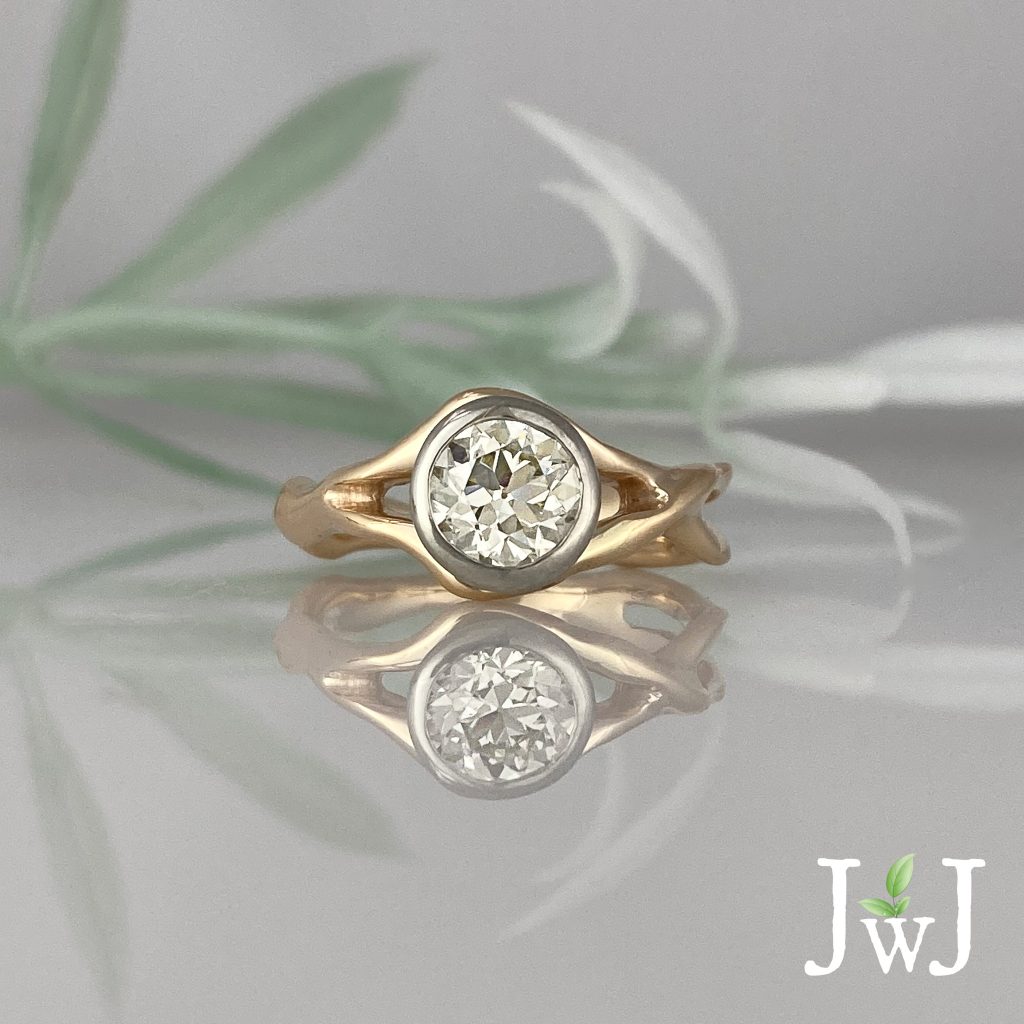 Interested in getting in touch to discuss design possibilities for you or a loved one?
Fill out our "Customization Intake Form"  and we'll get started on personalized drawings and quotes to suit your desires and budget. We look forward to hearing from you!!!