They were the same, only different.
We worked with this couple to create a wedding set in the same style, customized to suit a feminine and masculine version. They look perfect together but are not "matchy matchy".
Hers: sapphire and diamond stacking rings. His: 14kt white hammered comfort band.
Interested in a similar design with your gold and gemstones? Click here!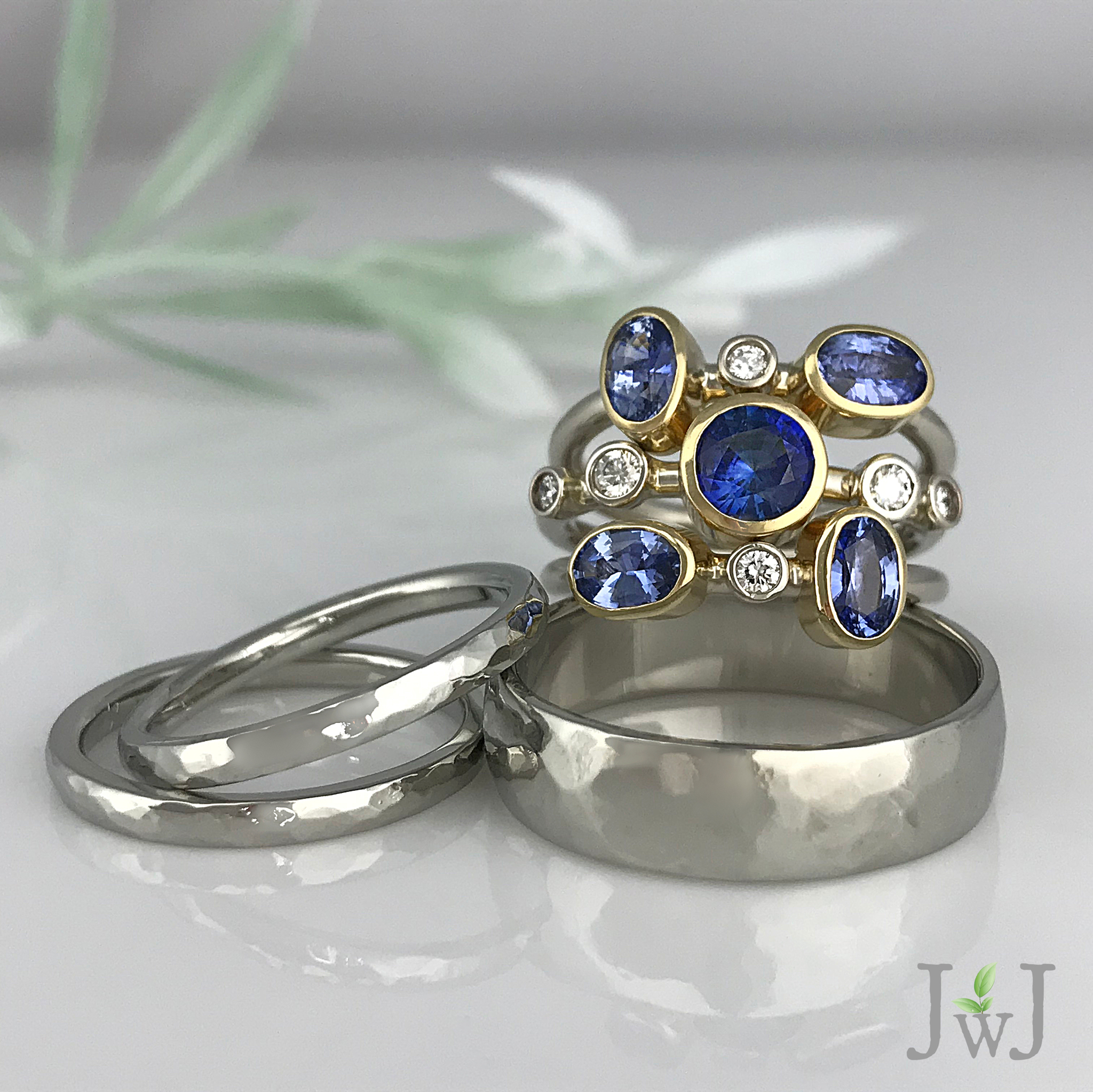 Interested in getting in touch to discuss design possibilities for you or a loved one?
Fill out our Custom Request Form and we'll get started on personalized drawings and quotes to suit your desires and budget. We look forward to hearing from you!!!
Need more info about our custom design process? Click here!