"Your ring is now happy on my finger where it will spend the rest of its days. It is so beautiful and comfortable to wear. Thank you for bringing our love to life." – Danielle
Danielle's Wave Ring is made with her heirloom Sapphires and Yellow Gold. Our signature wave design was customized to meet her desires and needs. Heirloom Redesign is a wonderful way to honour the past while living in the present, and to celebrate a future filled with love.
Interested in a similar design with your gold and gemstones? Click here!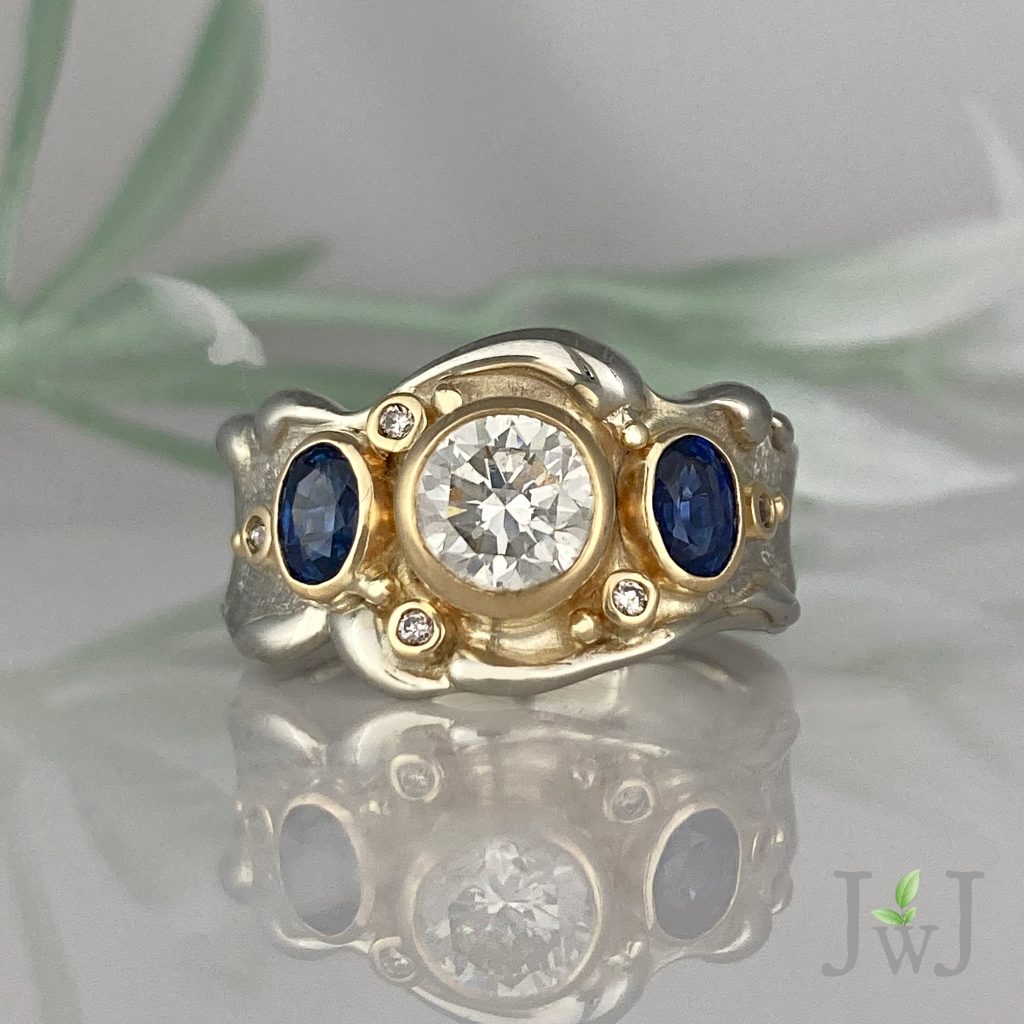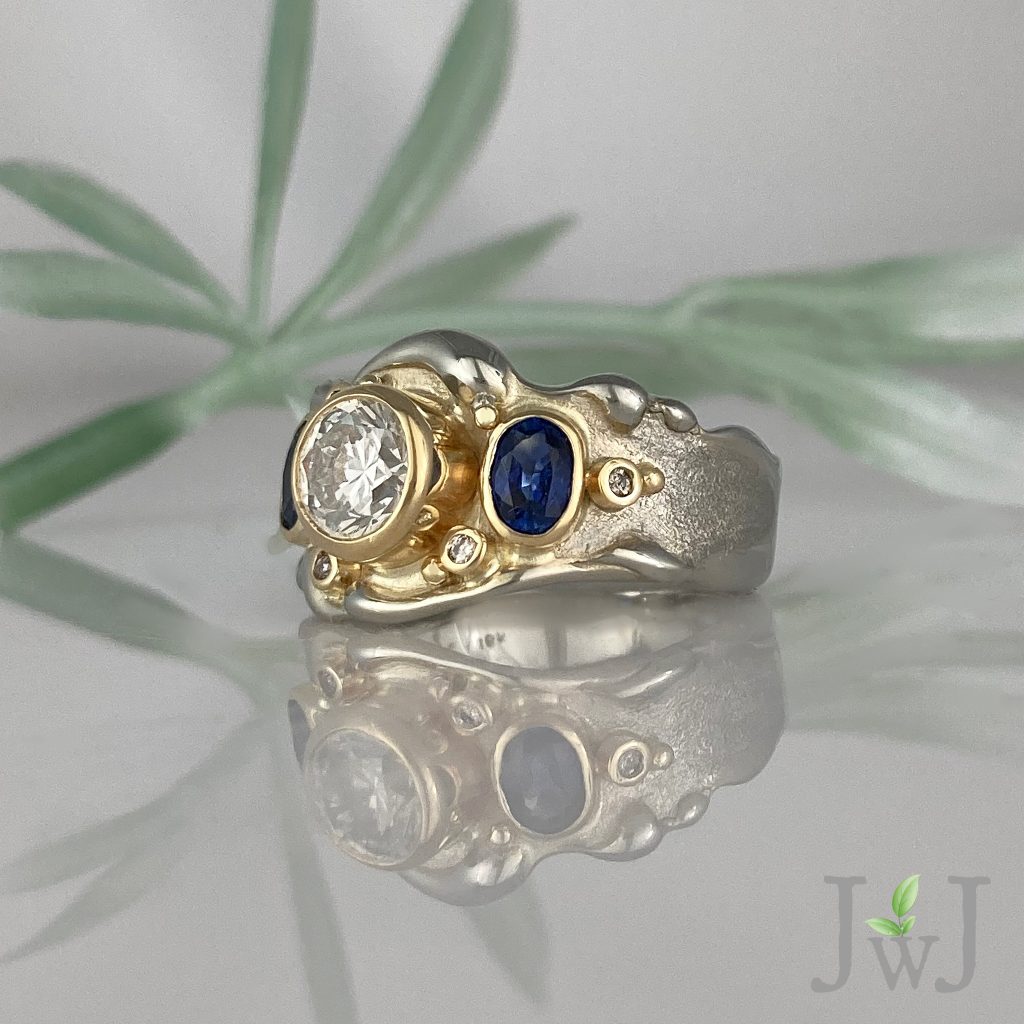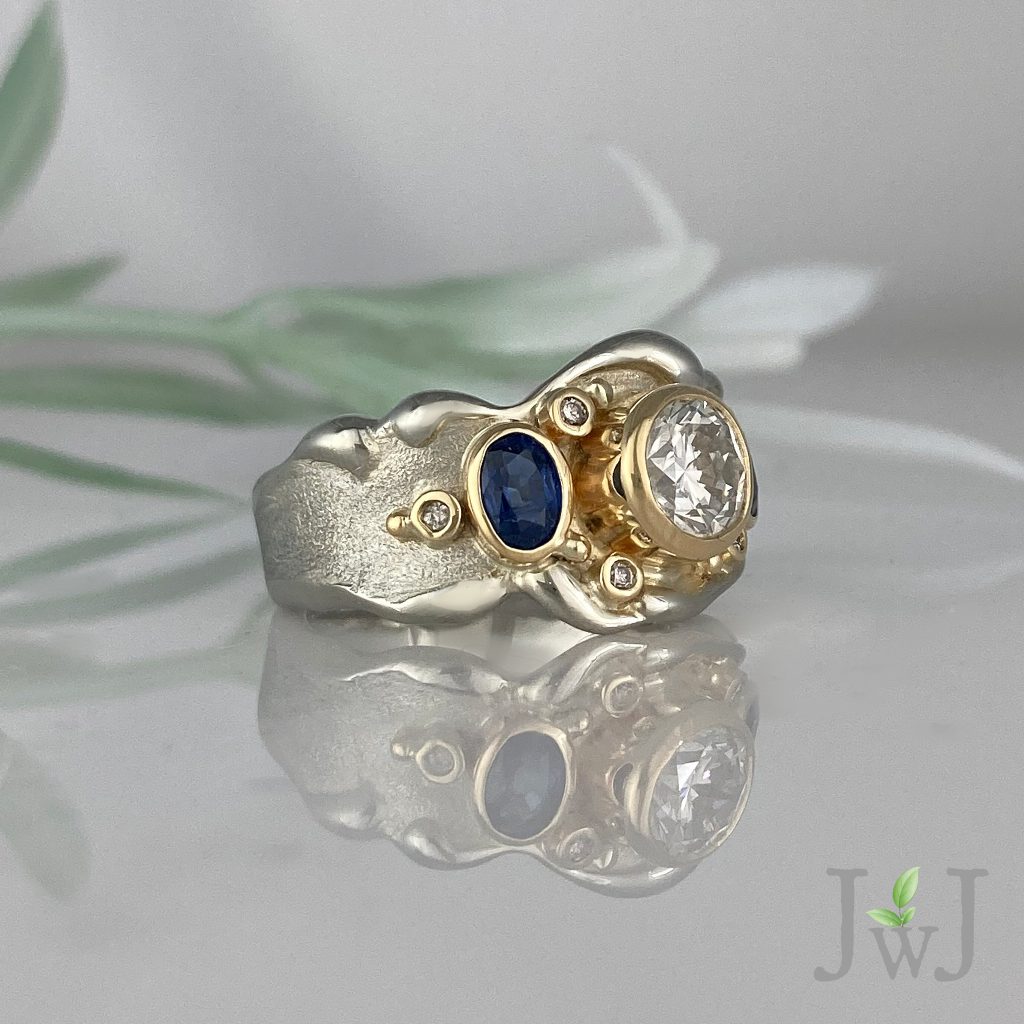 Interested in getting in touch to discuss design possibilities for you or a loved one?
Fill out our Custom Request Form and we'll get started on personalized drawings and quotes to suit your desires and budget. We look forward to hearing from you!!!
Need more info about our custom design process? Click here!