Each Diamond represents members of the family. Along with the little gold balls the design is a starburst of happiness and love.
"We love that it's unique and tells our story. It's so incredibly beautiful
and is getting lots of attention.  It's also very comfortable to wear which is important to me.  We enjoyed working with you. You're so sweet, attentive and professional." ~ PS
Interested in a similar design with your gold and gemstones? Click here!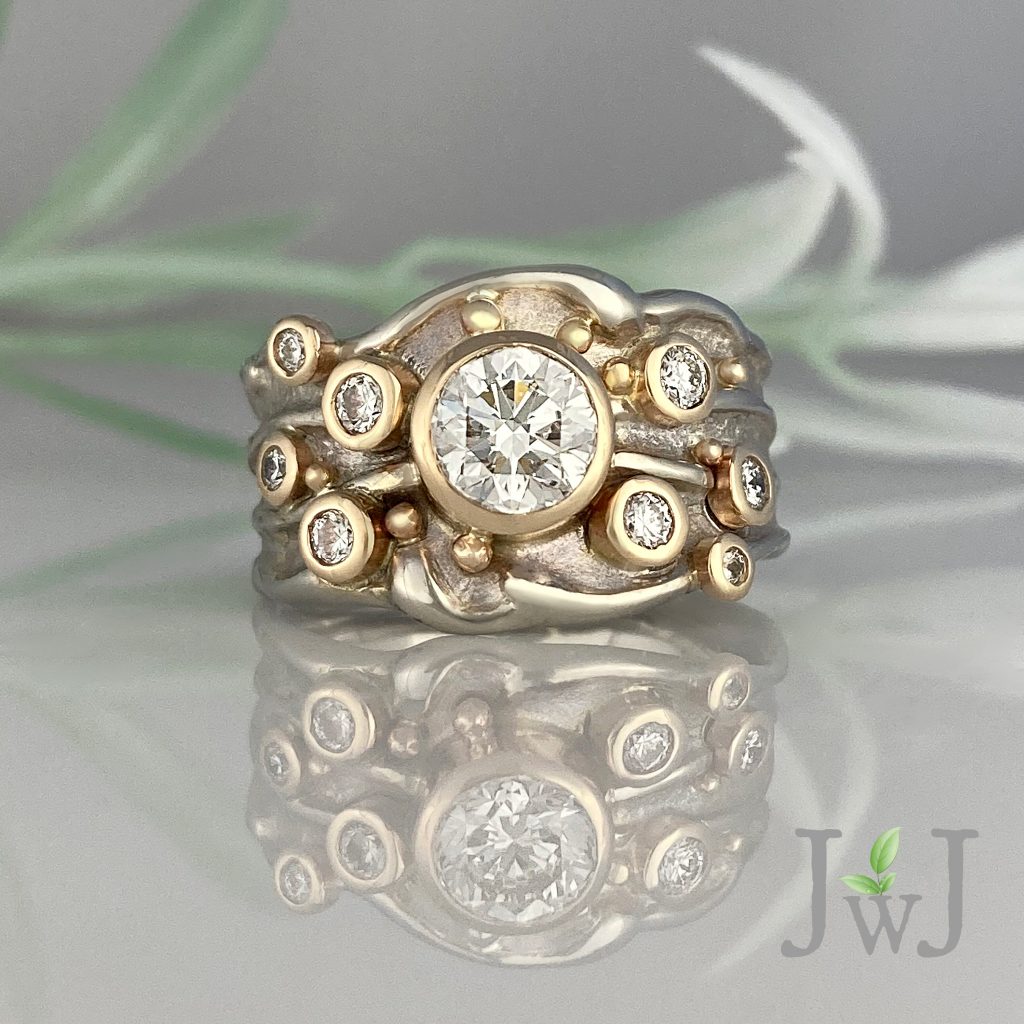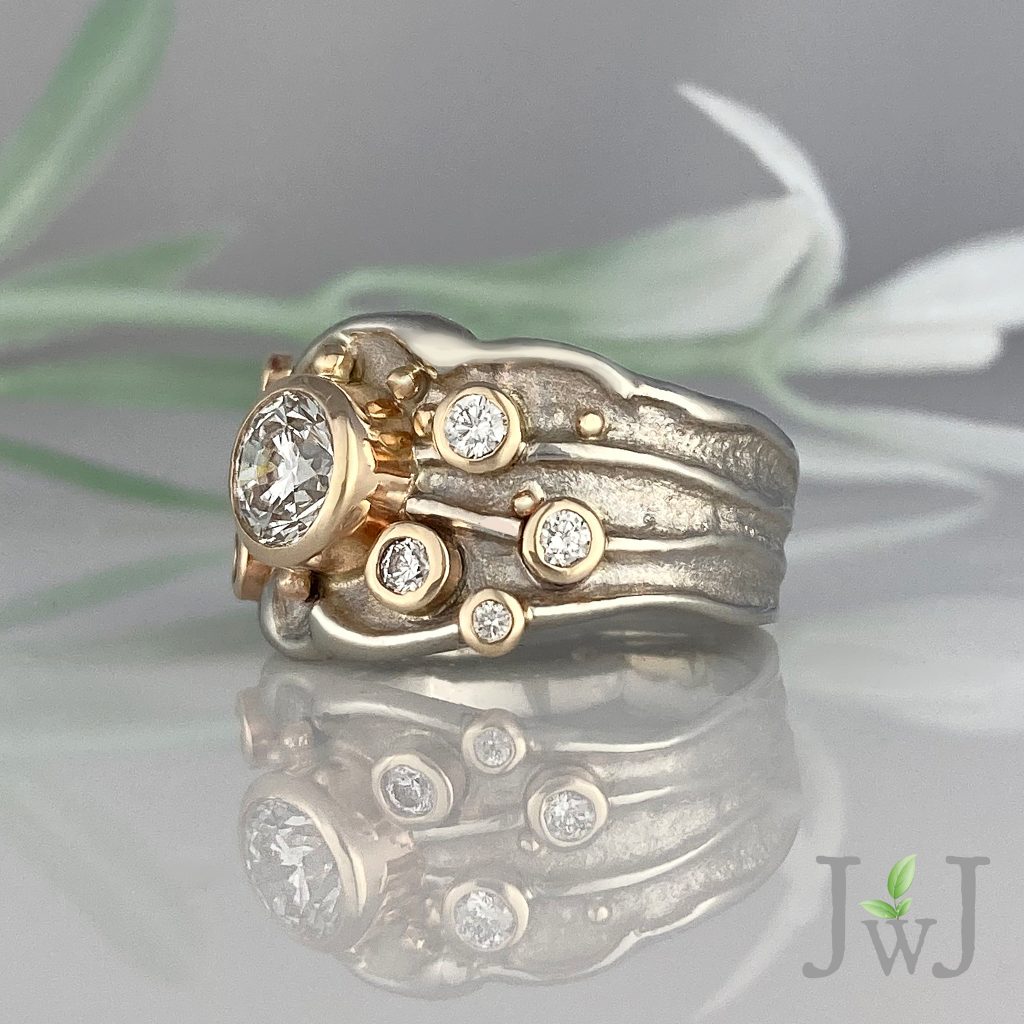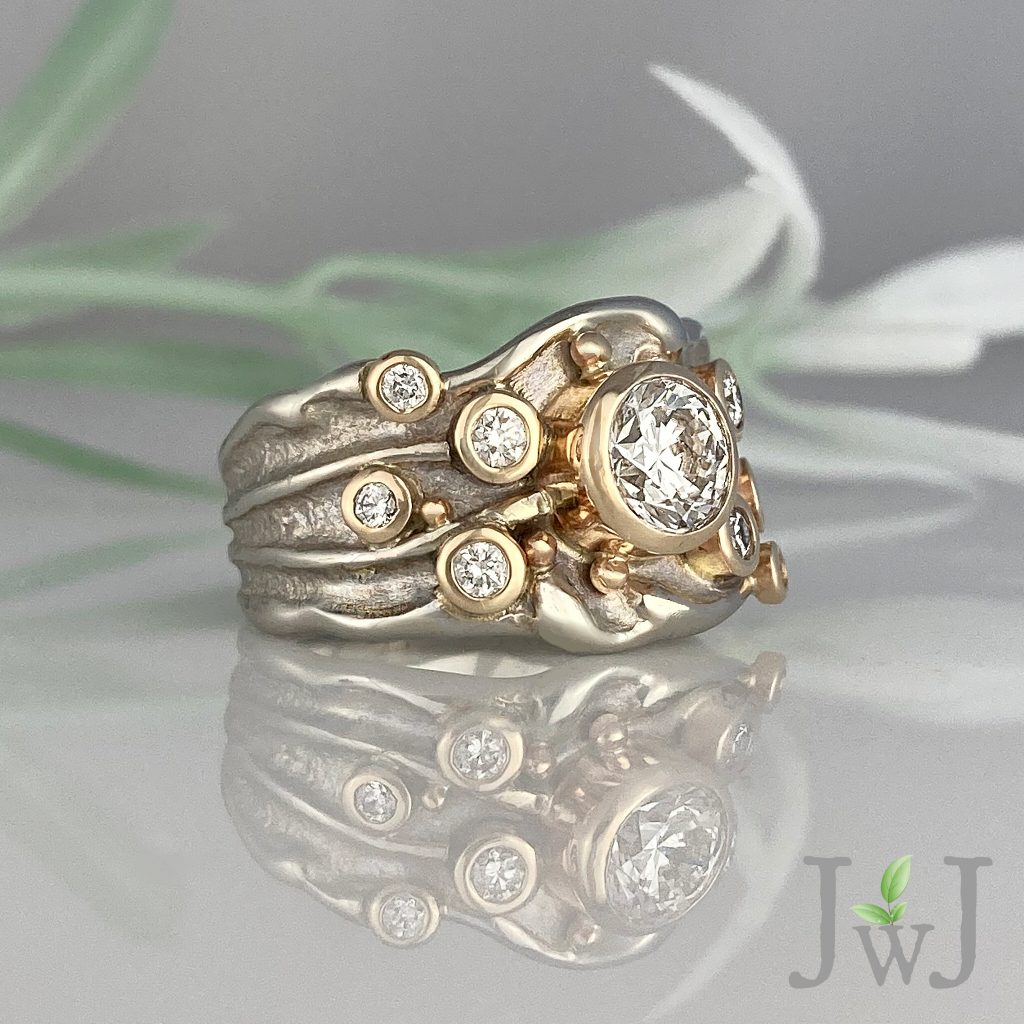 Interested in getting in touch to discuss design possibilities of a special piece for you or a loved one? Fill out our Custom Request Form and we'll get started on personalized drawings and quotes to suit your desires and budget. We look forward to hearing from you!!!
Need more info about our custom design process? Click here!