Sunshine and Love is always there for all those that blossom.
The Yellow Diamond Empowering was created using the ancient technique of sand casting, which creates a unique "old world" appearance to our signature ring designs. We repurposed our client's vintage 18kt yellow gold and Diamonds to create this exciting new vintage jewellery redesign. Recycling your gold and gemstones is a beautiful eco-sustainable way to honour your past and give your old jewellery new life. Being kind to the Earth is our favourite way to create!
Would you like to customize this design?
We'd be happy to source and provide you with the gemstone of your dreams…whether you'd like to change the quality, shape or size of the Diamonds or use your own family heirloom. We can also repurpose your vintage gold. Please fill out our "Customization Intake Form"  and we'll send you a quote within 2 business days.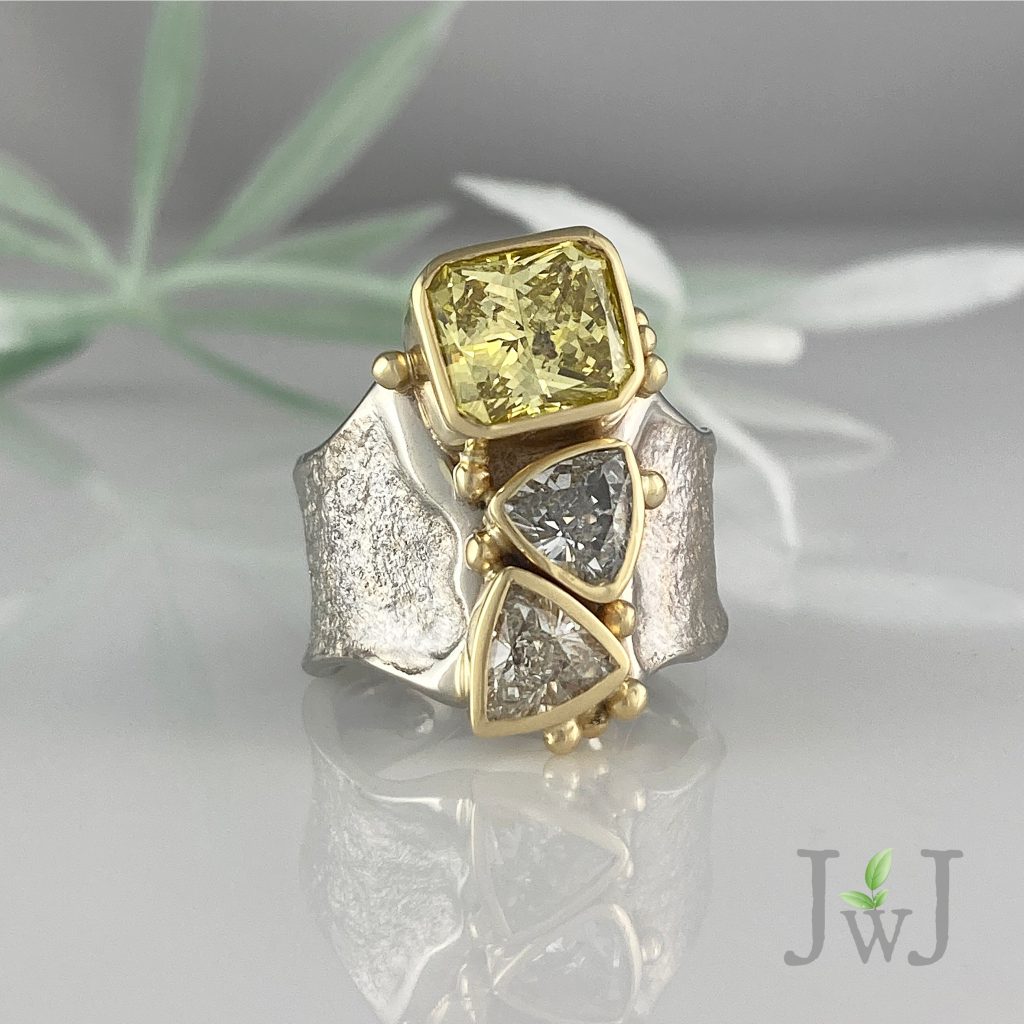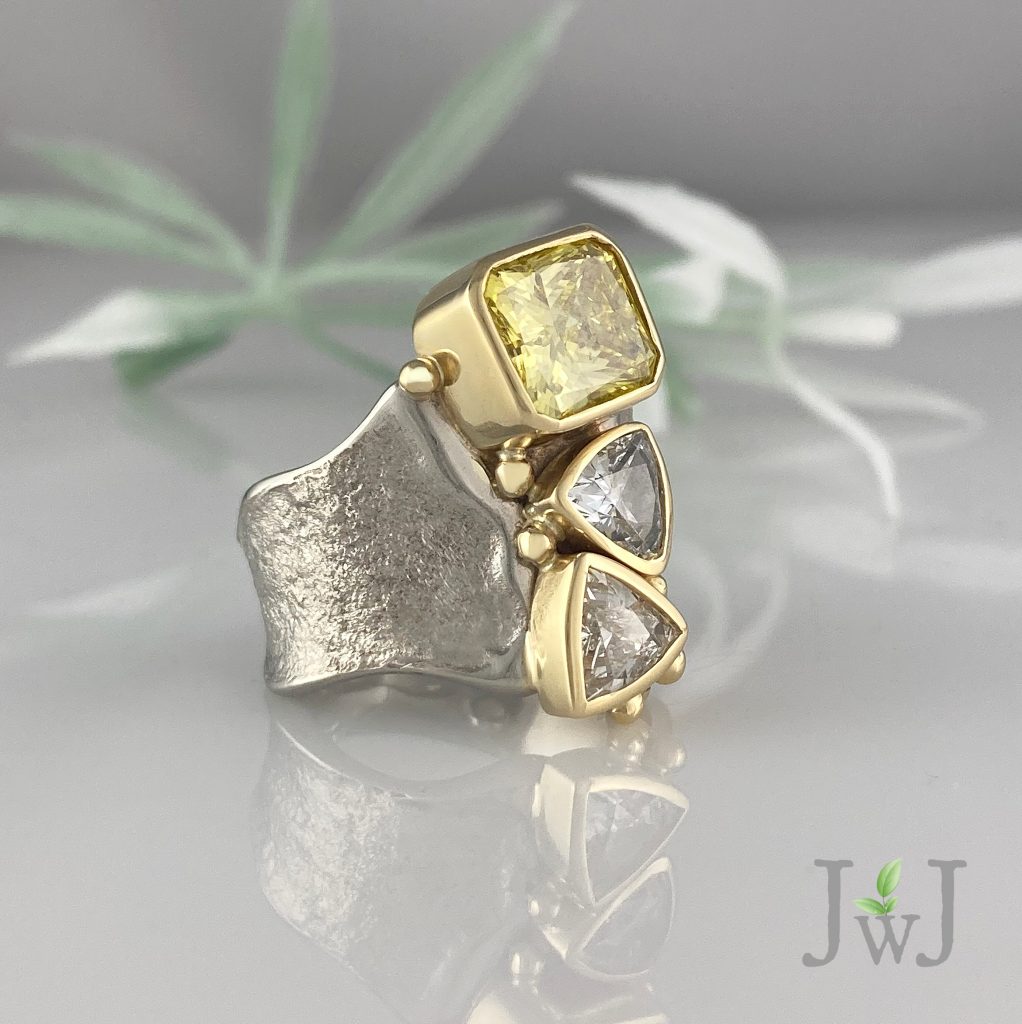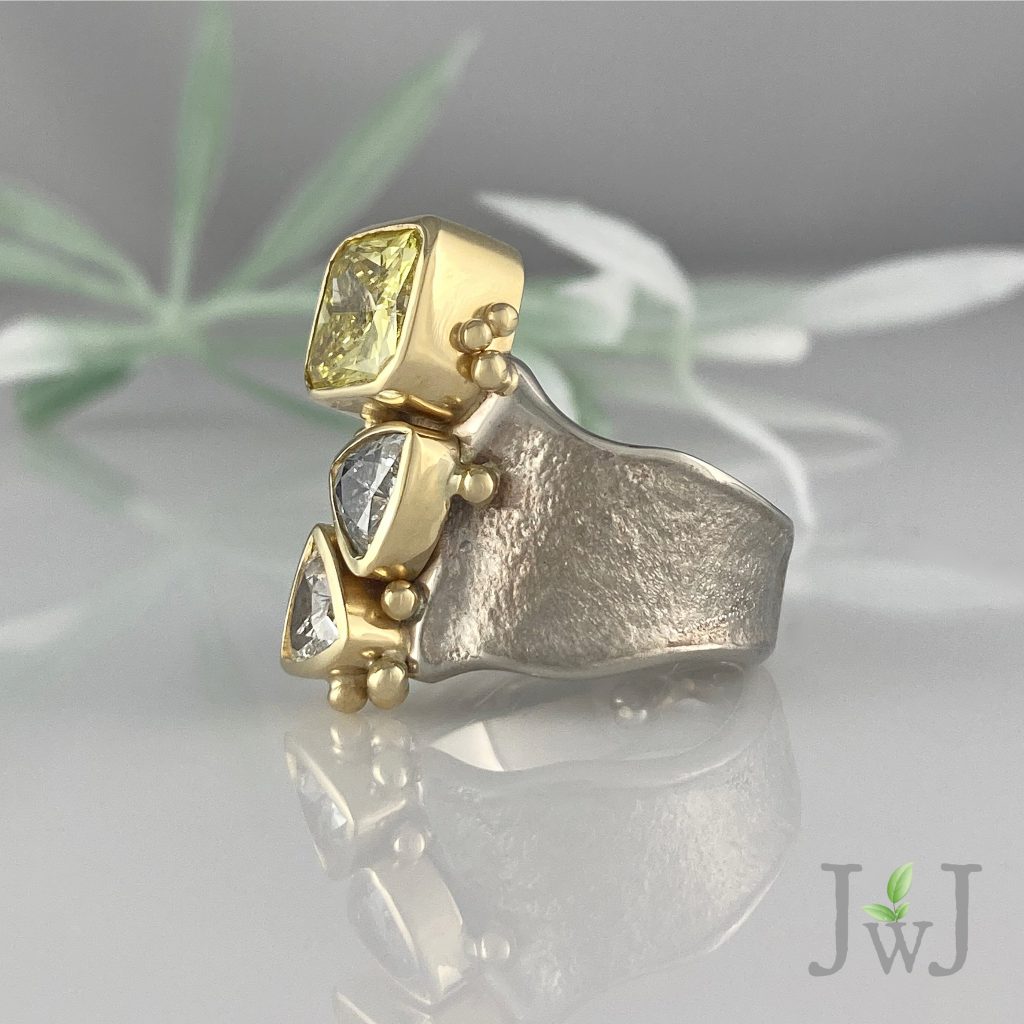 Interested in getting in touch to discuss design possibilities for you or a loved one?
Fill out our "Customization Intake Form"  and we'll get started on personalized drawings and quotes to suit your desires and budget. We look forward to hearing from you!!!