The Mother Earth EmPOWERing is for earth lovers made with client's vintage gold, diamonds and tanzanites.
Attending to my impact on the Earth means a lot to me. I try to minimize it while creating romantic, nature-inspired eco friendly jewellery pieces that keep the Earth in mind. My environmental statement will give you an idea of the decisions I make in regards to my work as a jeweller focusing on the sustainable, the socially-conscious and eco-friendly.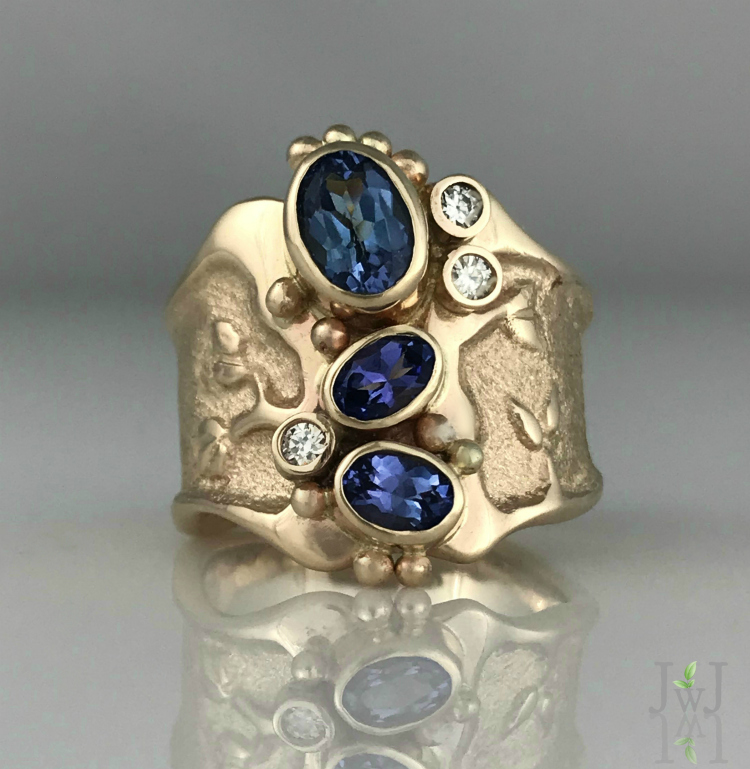 Interested in getting in touch to discuss design possibilities for you or a loved one?
Fill out our Custom Request Form and we'll get started on personalized drawings and quotes to suit your desires and budget. We look forward to hearing from you!!!
Need more info about our custom design process? Click here!