The Montana Sapphire EmPOWERing was created with heirloom Diamonds and recycled gold.
To me, and to many of my clients, custom jewellery is highly symbolic and emotional. Reusing old gold and gemstones to create new more fitting pieces, is a way to honour the past while living in the present.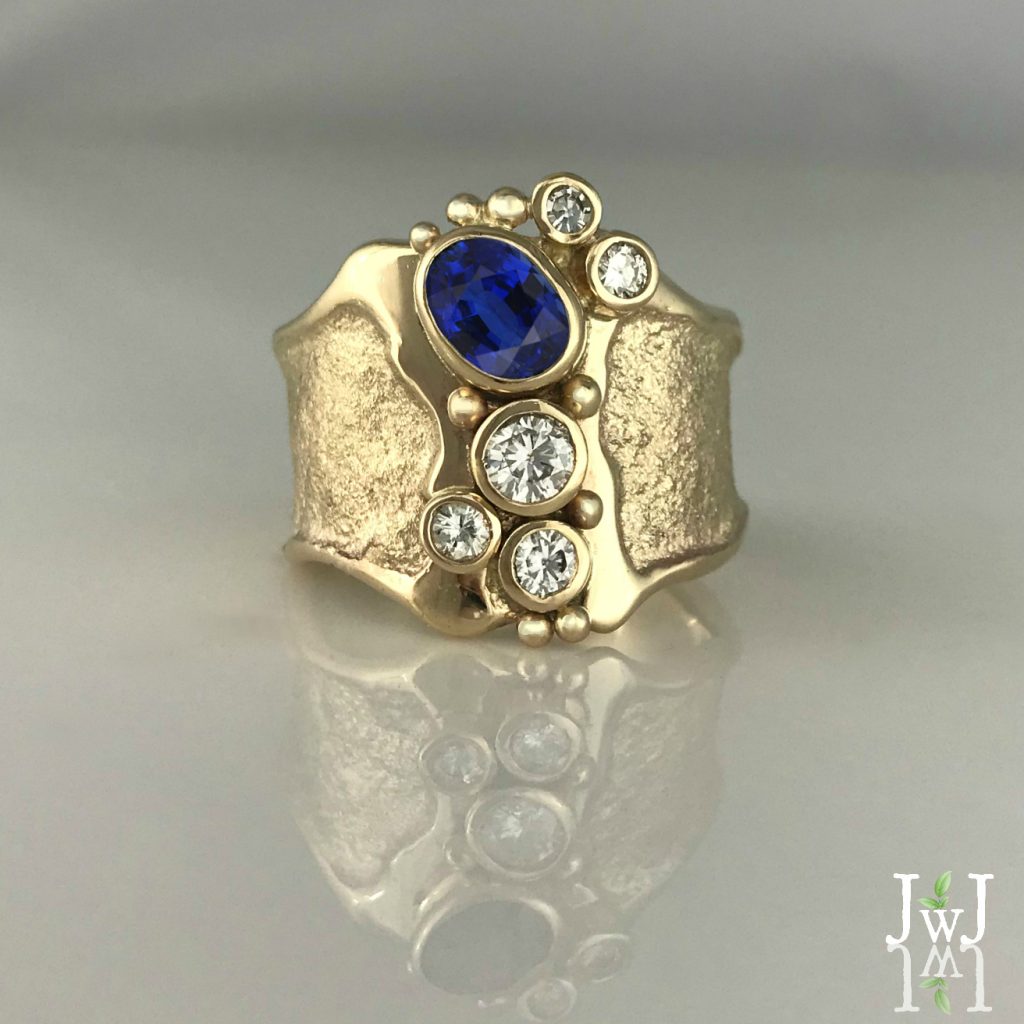 Interested in getting in touch to discuss design possibilities for you or a loved one?
Fill out our Custom Request Form and we'll get started on personalized drawings and quotes to suit your desires and budget. We look forward to hearing from you!!!
Need more info about our custom design process? Click here!