These sand cast Gold Wave Rings are a perfect example of creating a texture that is "uniquely yours" on your wedding bands with our signature sand casting process.
A happy couple provided their own sand to cast their wedding rings.
Her sand was collected from a favourite beach, and His from a golf course sand trap.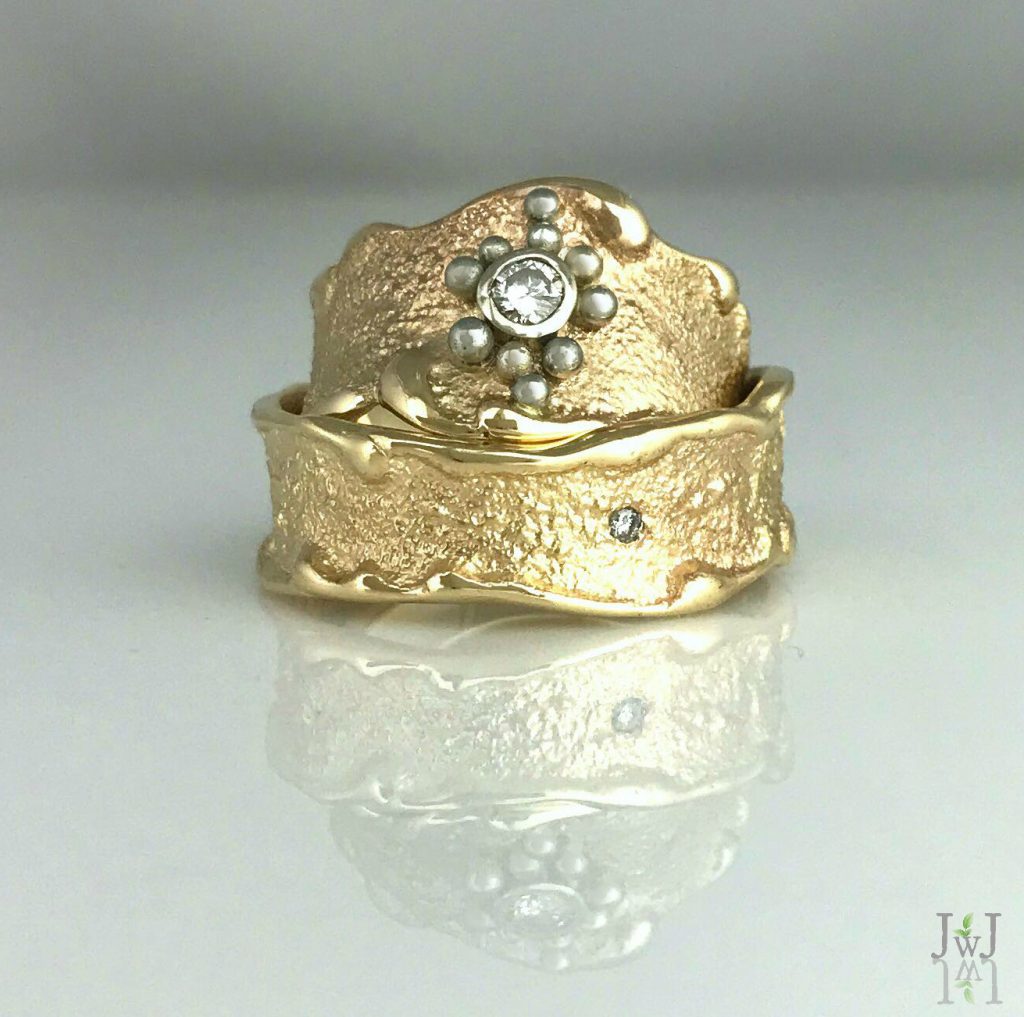 Interested in getting in touch to discuss design possibilities for you or a loved one?
Fill out our Custom Request Form and we'll get started on personalized drawings and quotes to suit your desires and budget. We look forward to hearing from you!!!
Need more info about our custom design process? Click here!