Celtic Family Heirloom Pendants
We created custom-designed pendants for family members to wear every day as a family heirloom. It's a double-sided pendant. One side has a Celtic symbol to honour their Celtic heritage and the other side shows an impression of paw prints on a sandy beach to represent the dog members of the family.
We repurposed the families vintage gold and sand cast the metal using PEI beach sand in the process of making these new family heirloom pieces.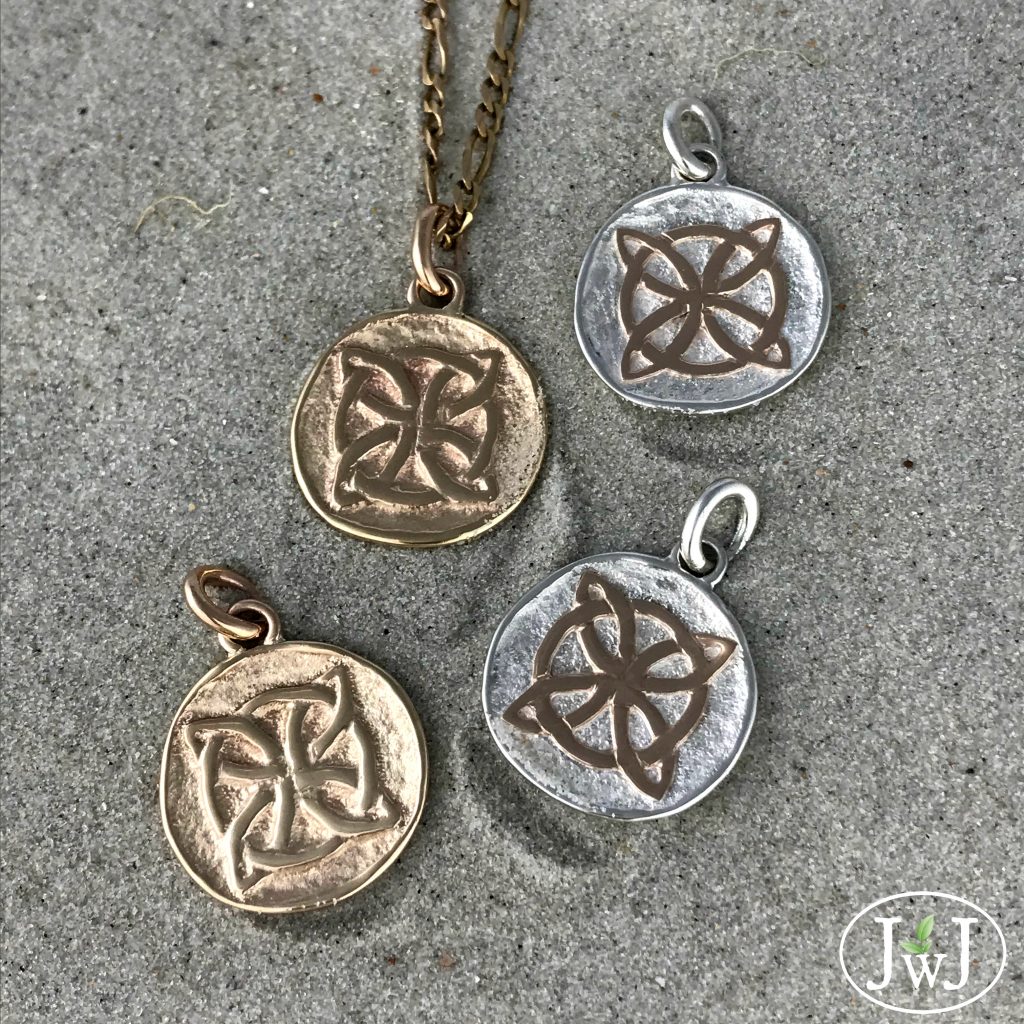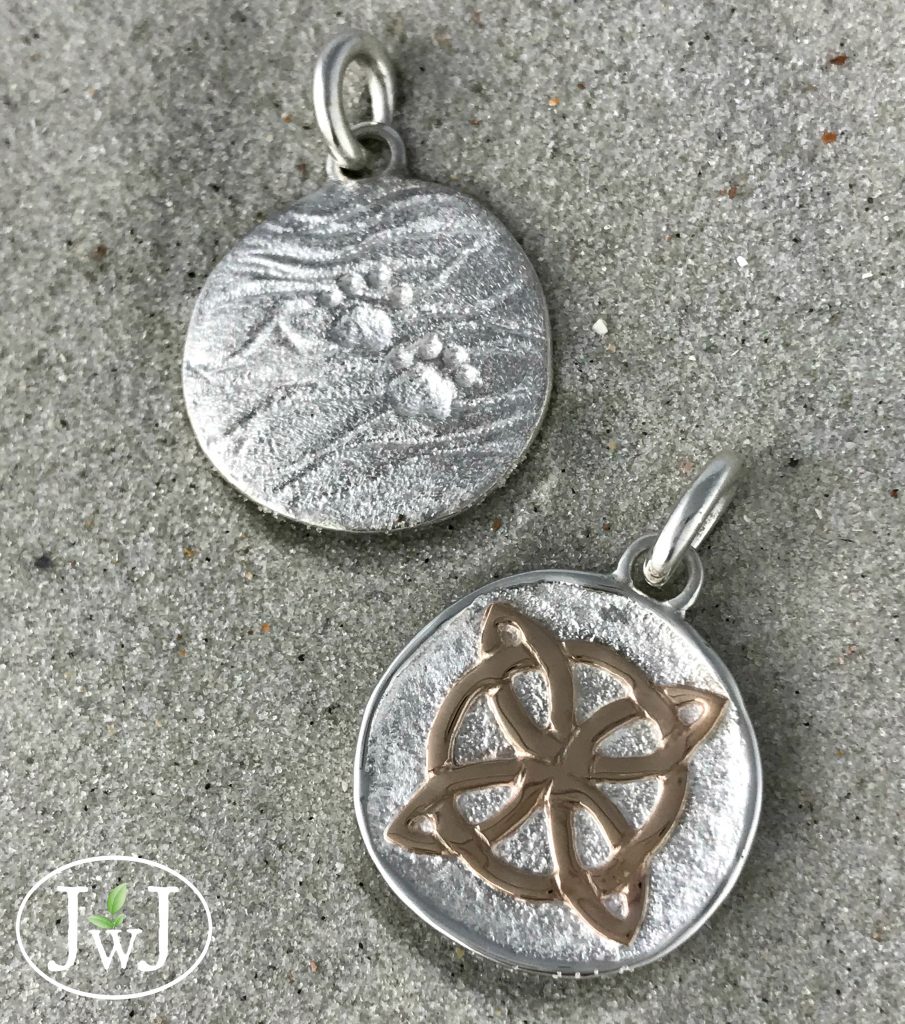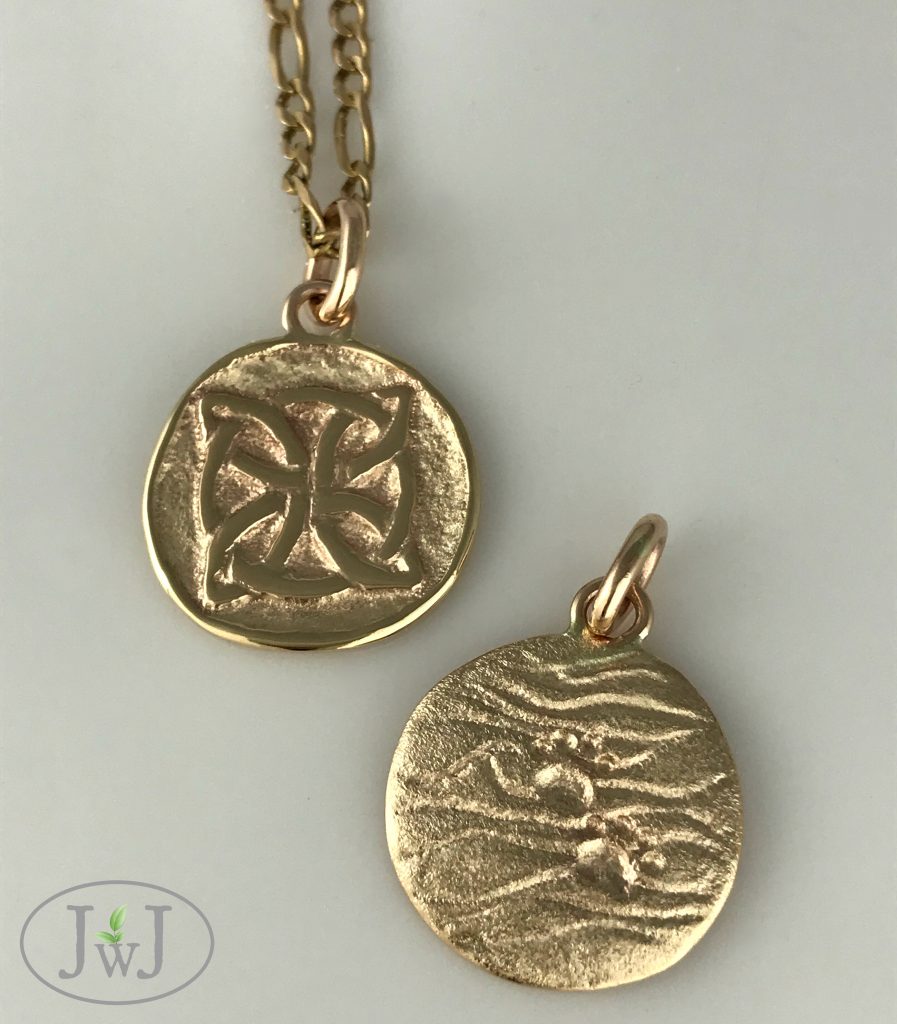 "SOOOOOOO happy. They are beautiful!" – Jacinta G – PEI
Interested in getting in touch to discuss design possibilities of a special piece for you or a loved one? Fill out our Custom Request Form and we'll get started on personalized drawings and quotes to suit your desires and budget. We look forward to hearing from you!!!
Need more info about our custom design process? Click here!