"Good morning Jeanette,
I finally have a moment to thank you again for my beautiful ring. I was speechless when I opened it. It truly is a work of art and made with such delicate details. You certainly put your heart and soul into it. I told my story to my friends about my ring and how we came together and then showed the beautiful results. It will be with me for the rest of my life and then I shall pass it to my daughter to carry on the history. Thank you again Jeanette and may you and your family enjoy the New year filled with joy and creativity ?.
Gratefully yours, Vanessa" – PEI
Vanessa's Multi Diamond Statement Ring was created using heirloom Gold and Diamonds and features hand-engraved leaves.
Would you like to customize this design?
We'd be happy to source and provide you with the gemstone of your dreams…whether you'd like to change the quality, shape or size of the Diamonds or use your own family heirloom. We can also repurpose your vintage gold. Please fill out our "Customization Intake Form"  and we'll send you a quote within 2 business days.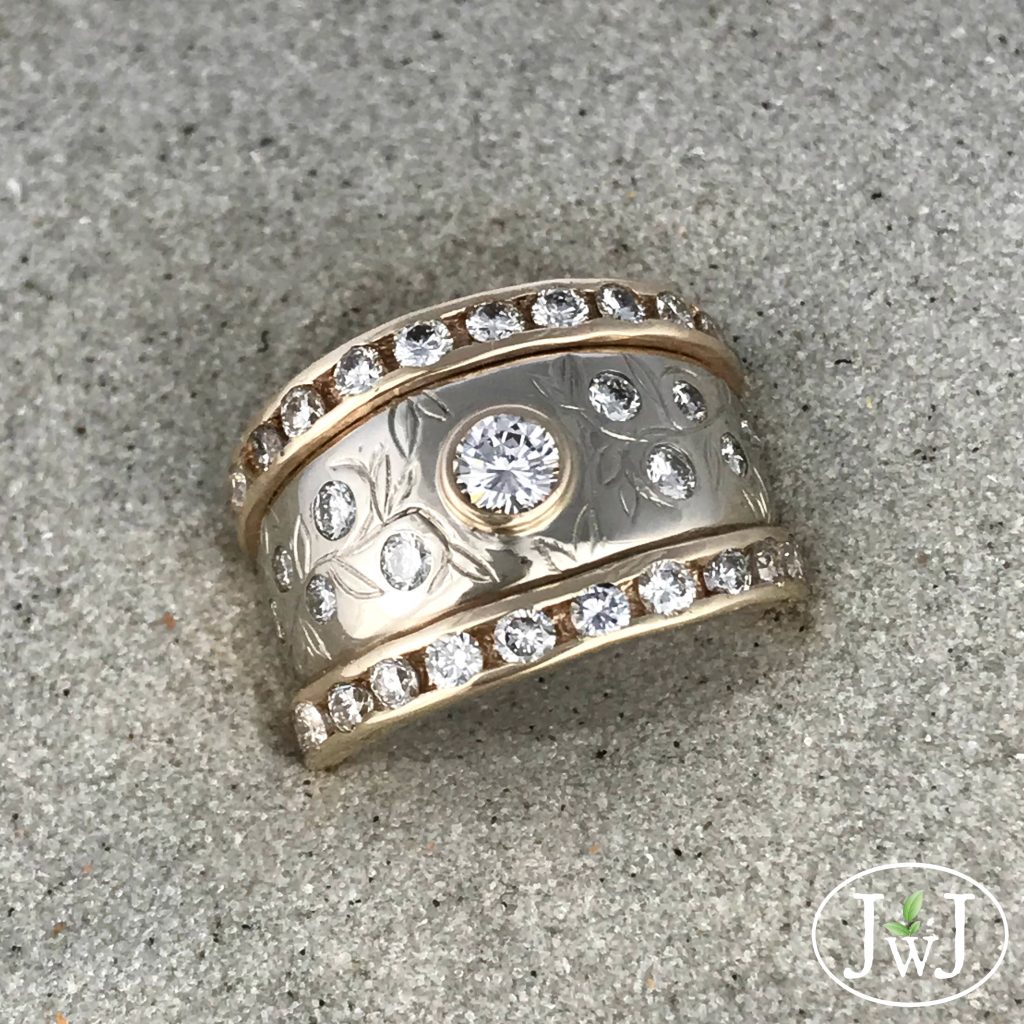 Interested in getting in touch to discuss design possibilities for you or a loved one?
Fill out our "Customization Intake Form"  and we'll get started on personalized drawings and quotes to suit your desires and budget. We look forward to hearing from you!!!