Custom design means we can collaborate on ideas to create jewellery that's perfect for you. This couple wanted wedding bands similar in style and both inspired by the ocean but not identical. She wanted to incorporate diamonds from earrings she no longer wore and loved the idea of smooth polished ocean waves combined with a rose gold sand texture. He loved the idea of smooth ocean waves, seagrass and sand texture. It was my job to create designs, styled in the same ocean theme, were uniquely different but have similarities and complemented each together.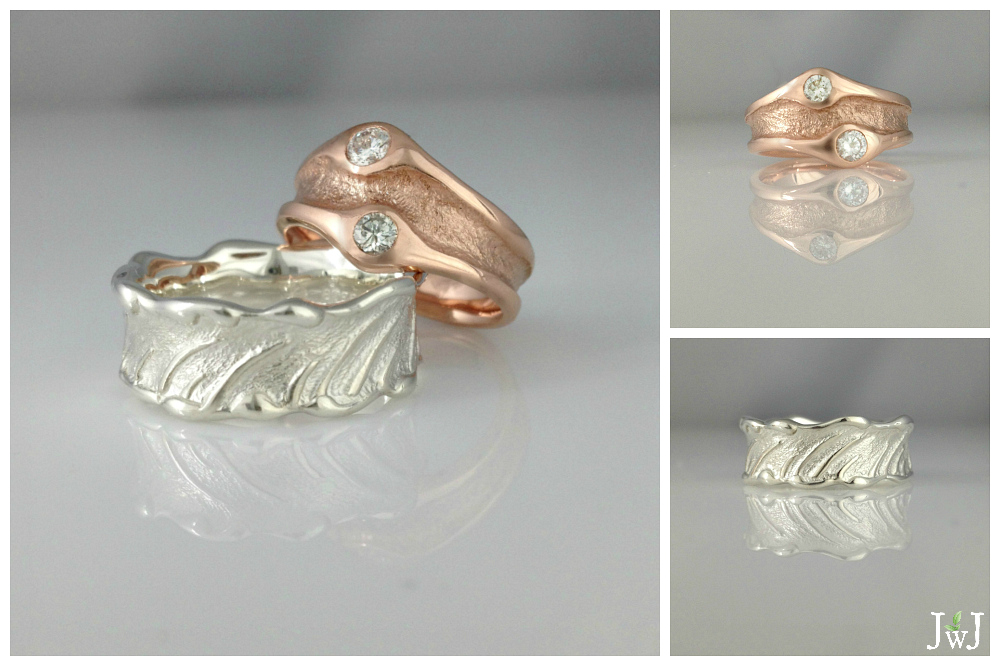 "We have the rings and LOVE them. Thank you so much for all of your work on them."
Laura, Tony & Oliver – Halifax, NS 
Interested in getting in touch to discuss design possibilities of a special piece for you or a loved one? Fill out our Custom Request Form and we'll get started on personalized drawings and quotes to suit your desires and budget. We look forward to hearing from you!!!
Need more info about our custom design process? Click here!