Where the love of ocean and nature meet in a pool of sparkling blue.
This beautiful pear-shaped sapphire engagement ring was set in recycled 14kt yellow gold melted down from family heirloom jewellery. Half of the ring was textured from sand and the other half was hand engraved with swirling branches and leaves to create a personal and meaningful engagement ring. I was so honoured to create such a stunning ring for a beautiful couple.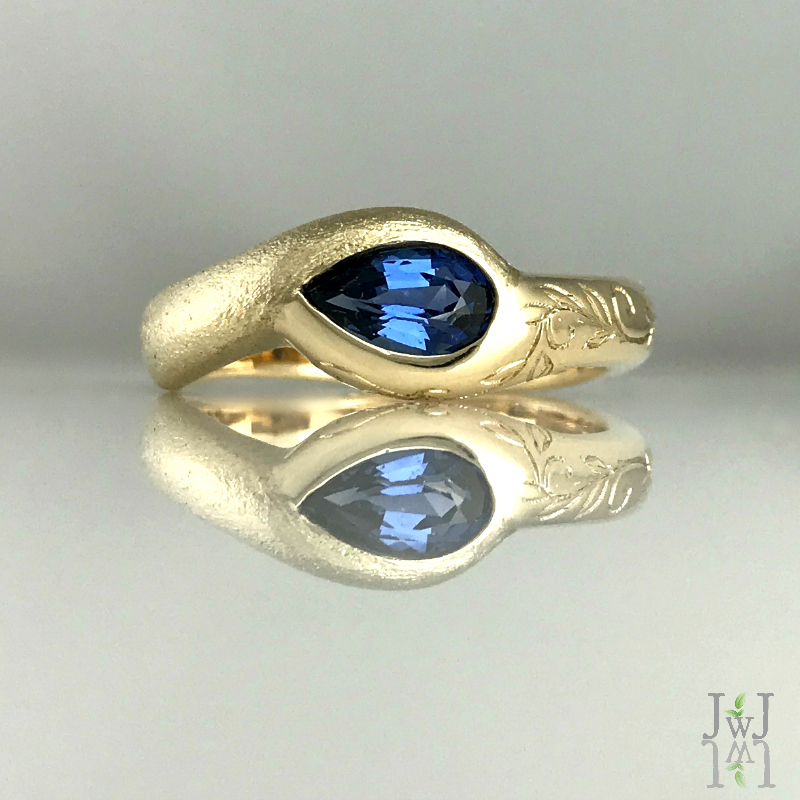 Interested in designing a special piece for you or your loved one? Let's get started on a collaboration of ideas. Drawings and quotes are free…just fill out our Custom Request Form and we'll get back to you within 24hrs.
Need more info? Click here. I look forward to hearing from you!!!