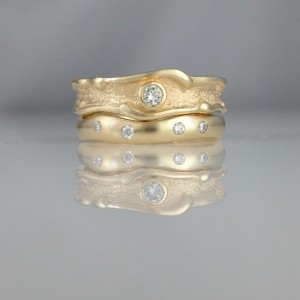 Heirloom diamonds and yellow gold jewellery pieces were recycled to create a set of ocean inspired wedding bands.
Leanne sent a collection of her sentimental heirloom jewellery pieces to be used for a series of new designs. 5 beautiful rings in total were to be created, an engagement ring for her using her grandmother's diamond, his and her wedding bands to match, and 2 unique his and her right hand rings.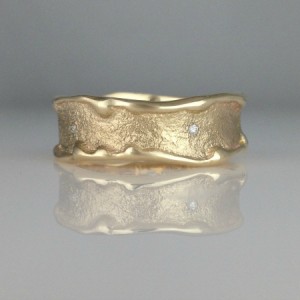 Each ocean inspired ring design was a combination of smooth flowing polished water waves with sand textured details set with recycled diamonds and opals. It was an honour to create such special pieces, giving new life to cherished old jewellery.
Interested in repurposing your own old gold and gemstones? Click here …