A Vintage Jewellery Redesign, this Ring was created using the ancient technique of sandcasting.
Extra special meaning is added to your jewellery piece when we incorporate your own beach sand. Send us sand collected from your favourite beach to create a "uniquely yours" texture on the surface of your ring. Commemorate a place of romance where you and your loved ones enjoyed fun in the sun and moonlit nights of romance.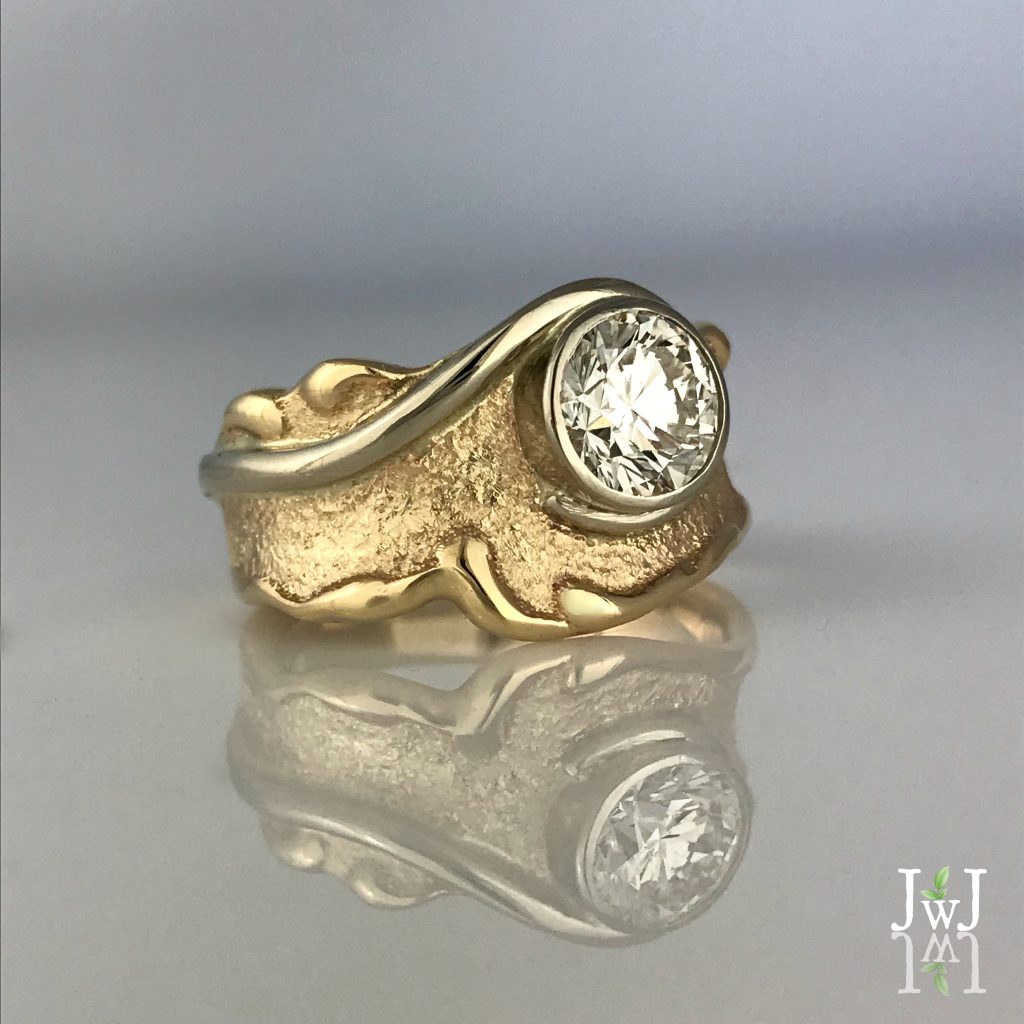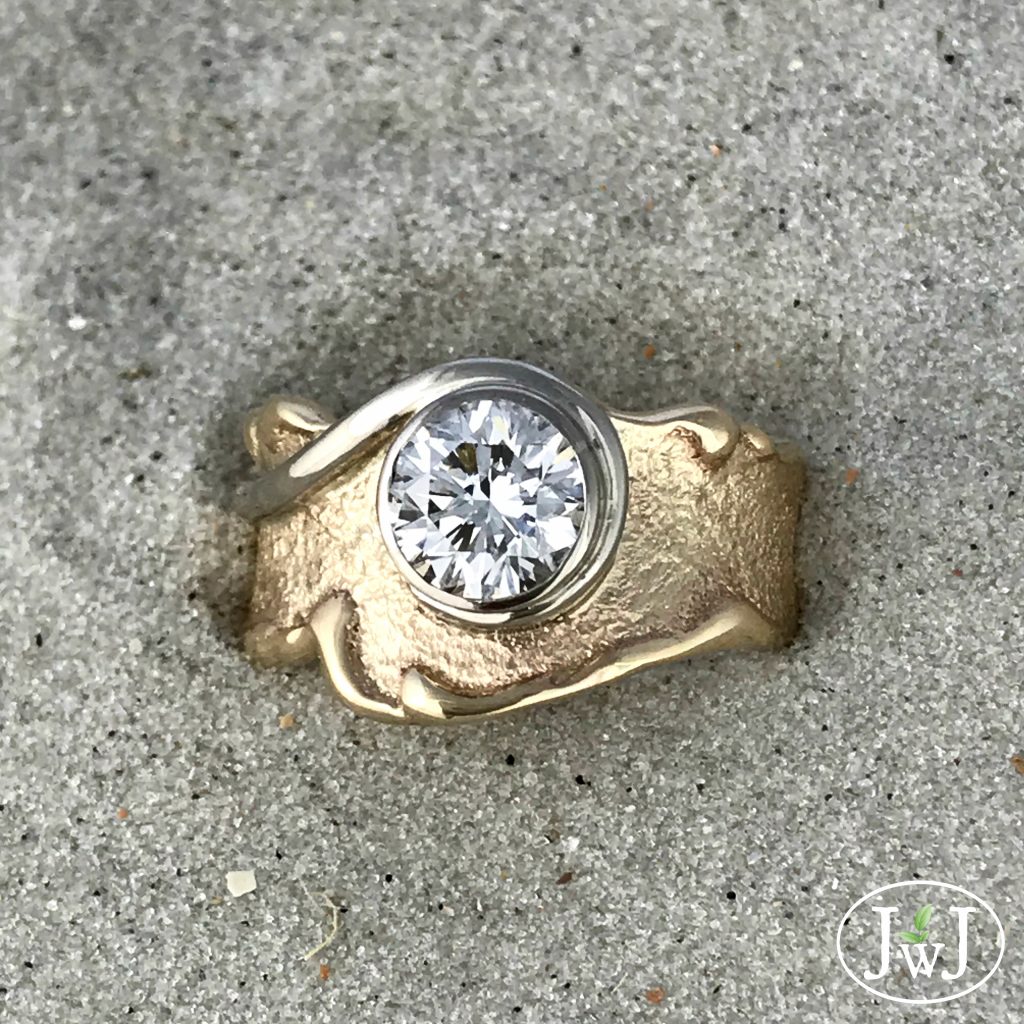 Interested in getting in touch to discuss design possibilities of a special piece for you or a loved one? Fill out our Custom Request Form and we'll get started on personalized drawings and quotes to suit your desires and budget. We look forward to hearing from you!!!
Need more info about our custom design process? Click here!