Nothing beats the romantic feeling of a moonlight walk on the beach with your loved one. On a still warm night the reflection of light dances upon the water and the sound of the waves lapping the shore feels like a soft lullaby.
This ocean inspired High Tide Wedding Band was custom designed for an Island couple who share past and future memories of a life surrounded by sand and sea.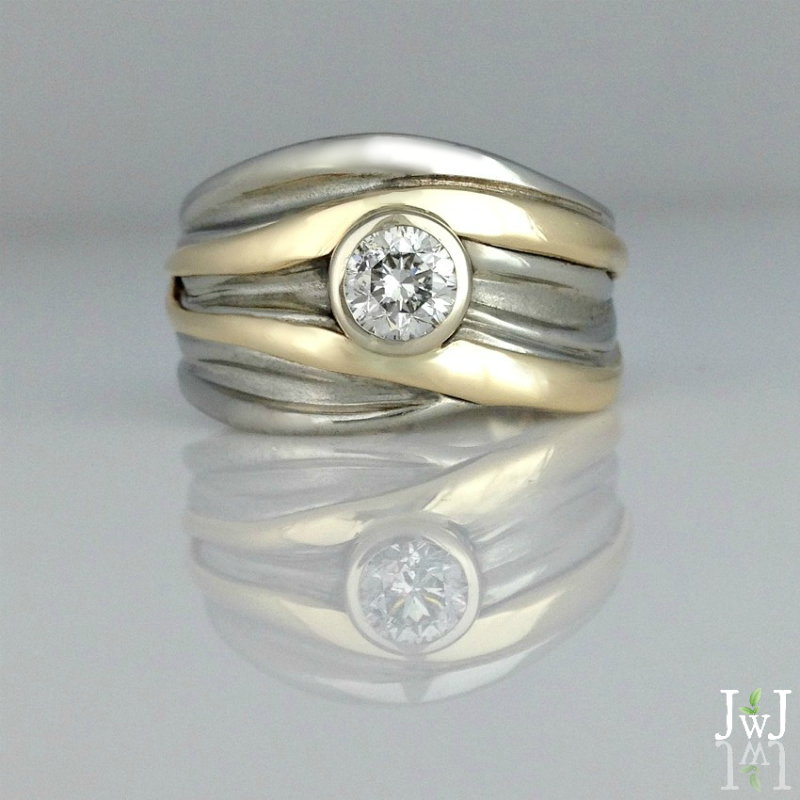 Interested in getting in touch to discuss design possibilities of a special piece for you or a loved one? Fill out our Custom Request Form and we'll get started on personalized drawings and quotes to suit your desires and budget. We look forward to hearing from you!!!
Need more info about our custom design process? Click here!