This customized Emerald Horizon Ring is an ocean-inspired family heirloom jewellery redesign.
A mother's vintage jewellery was passed down to the next generation…we redesigned the pieces to suit her daughter Bev. We repurposed the yellow gold, marquise emerald and diamond from jewellery she wore every day. Now Bev will be wearing this beautiful ring as a daily reminder of her mom and their shared memories.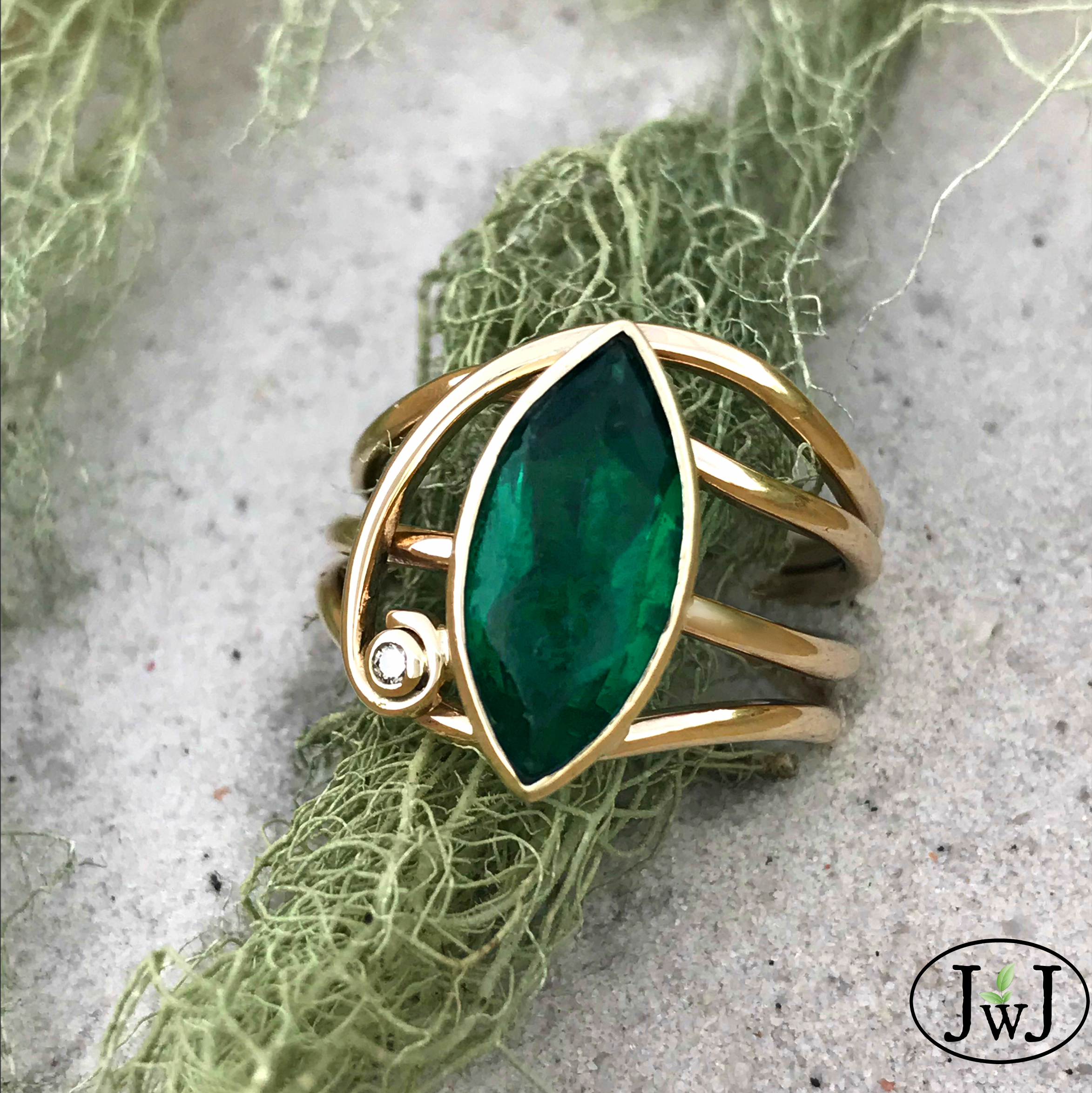 Interested in getting in touch to discuss design possibilities of a special piece for you or a loved one? Fill out our Custom Request Form and we'll get started on personalized drawings and quotes to suit your desires and budget. We look forward to hearing from you!!!
Need more info about our custom design process? Click here!