After many years of marriage, my clients decided to celebrate their anniversary by creating a new and exciting ocean-inspired jewellery redesign. We repurposed the diamond and gold from the original engagement and wedding band. This comfy multi-wave band has an elegant and delicate feel yet will withstand an active lifestyle.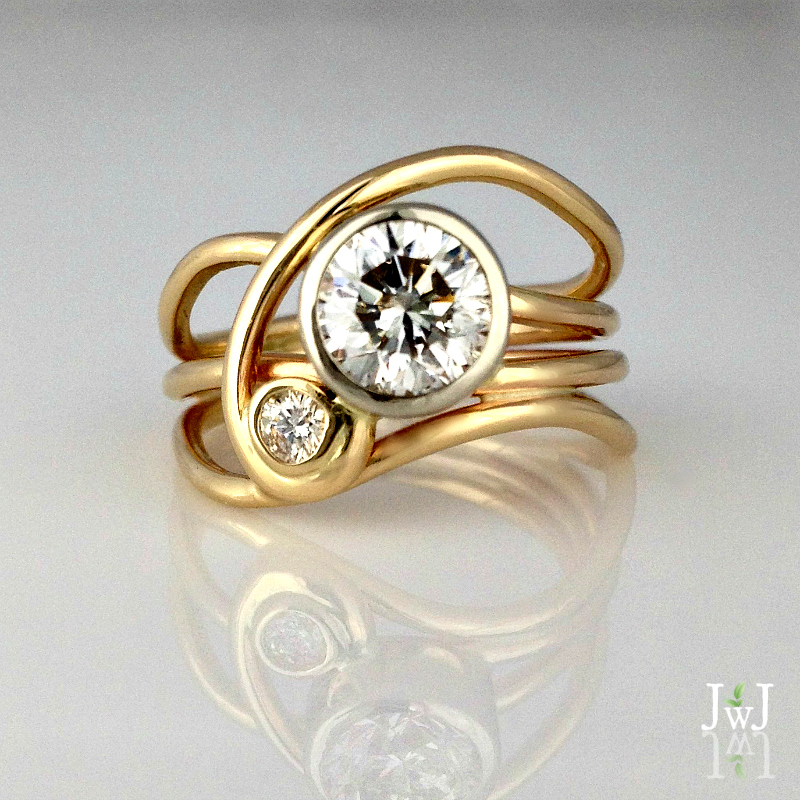 Interested in getting in touch to discuss design possibilities of a special piece for you or a loved one? Fill out our Custom Request Form and we'll get started on personalized drawings and quotes to suit your desires and budget. We look forward to hearing from you!!!
Need more info about our custom design process? Click here!