Our customized Bubbles and Wake rings are created by recycling client's vintage jewellery.
We often repurpose Gold and Precious gemstones from past wedding sets or outdated jewellery pieces that have been sitting in a box. It's our favourite way to create new and exciting statement rings.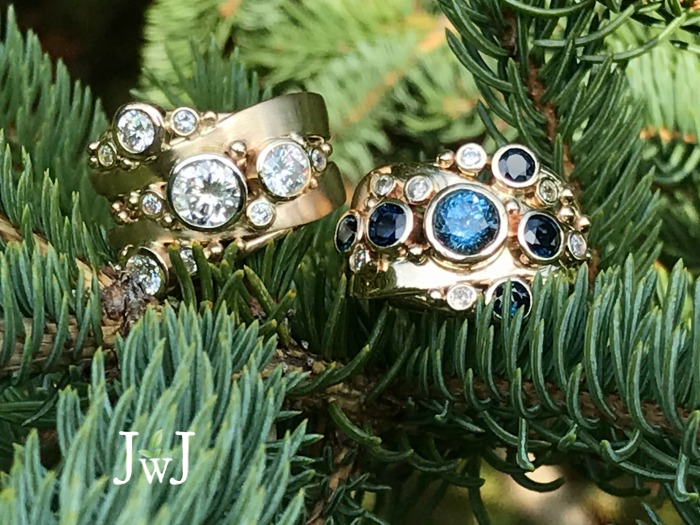 Interested in getting in touch to discuss design possibilities of a special piece for you or a loved one? Fill out our Custom Request Form and we'll get started on personalized drawings and quotes to suit your desires and budget. We look forward to hearing from you!!!
Need more info about our custom design process? Click here!