Elise presented me with a lovely collection of sapphire and diamond pieces. At first I was a bit overwhelmed trying to design a ring that would incorporate the many gems into a stunning but comfortable everyday piece. Once we decided stacking rings were the way to go, creative ideas began to flow. These five recycled gold rings can be worn all together or as many as the given day or event calls for. Versatility at its best!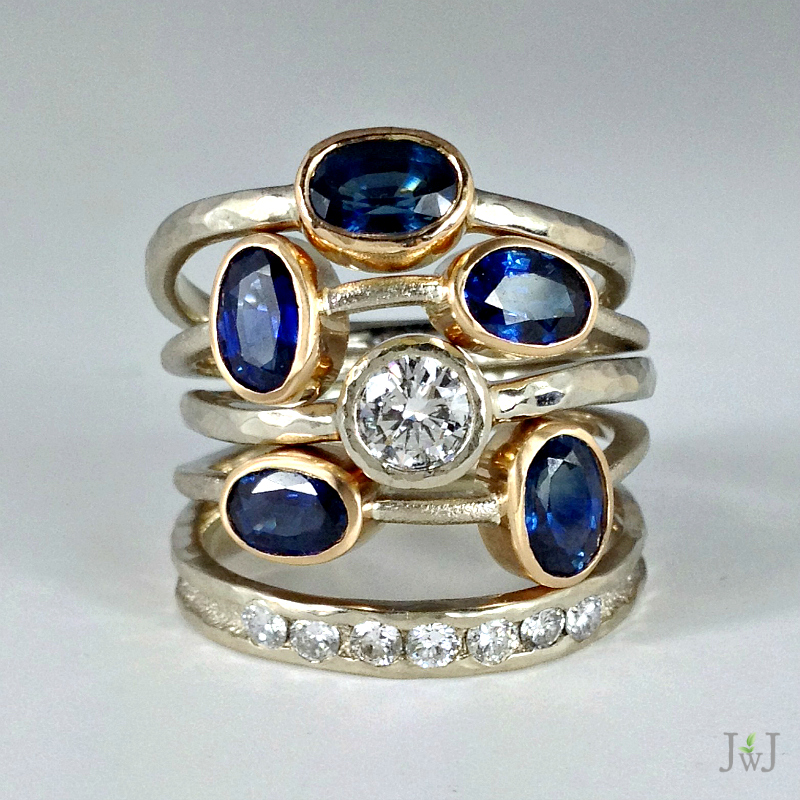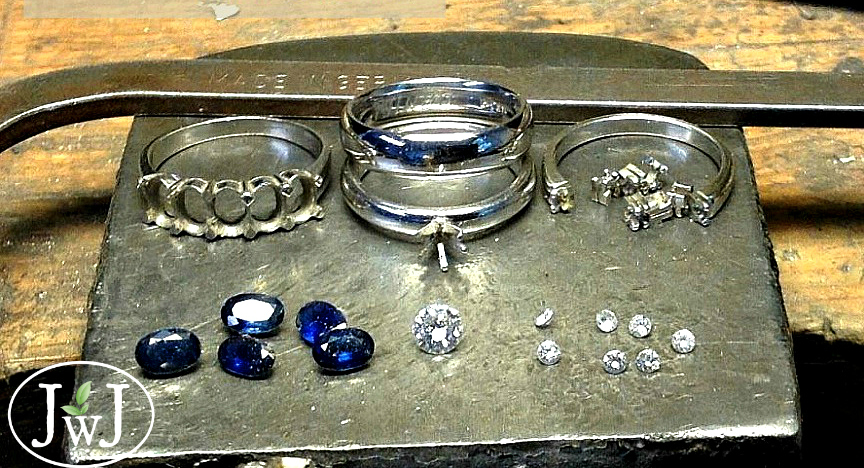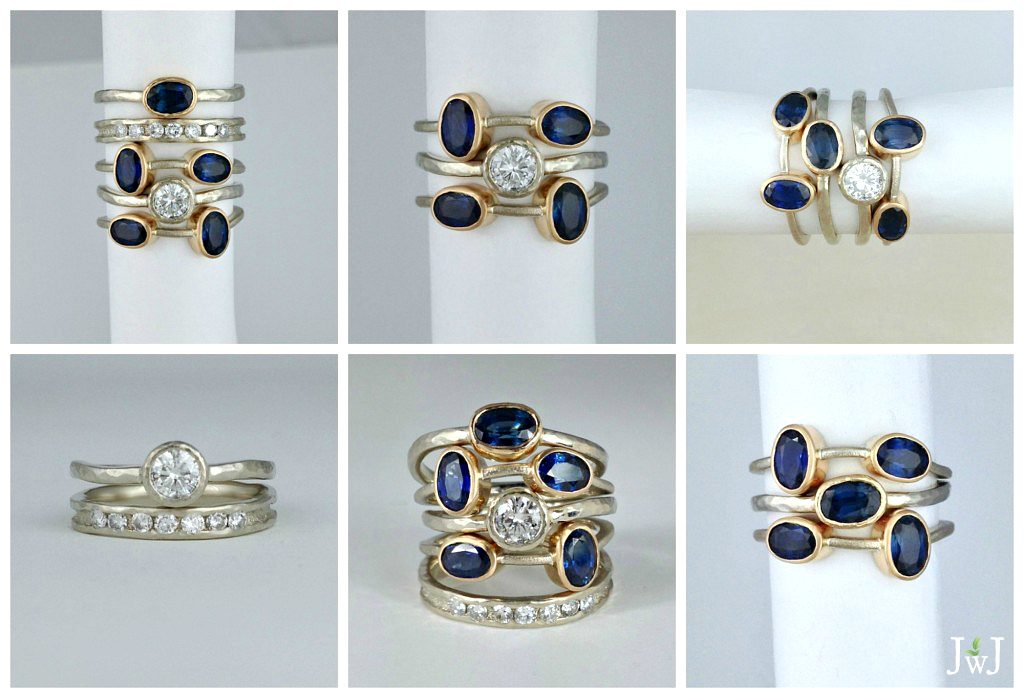 "Thank you again…very original and elegant!"  – Elise S.A. – Montreal
Interested in getting in touch to discuss design possibilities of a special piece for you or a loved one? Fill out our Custom Request Form and we'll get started on personalized drawings and quotes to suit your desires and budget. We look forward to hearing from you!!!
Need more info about our custom design process? Click here!