Our customized Bubbles and Wake Diamond rings are created by recycling client's vintage jewellery.
We often recycle Gold and Diamonds from wedding sets of women who have been recently divorced or widowed. A symbolic creation to help move forward without forgetting the past.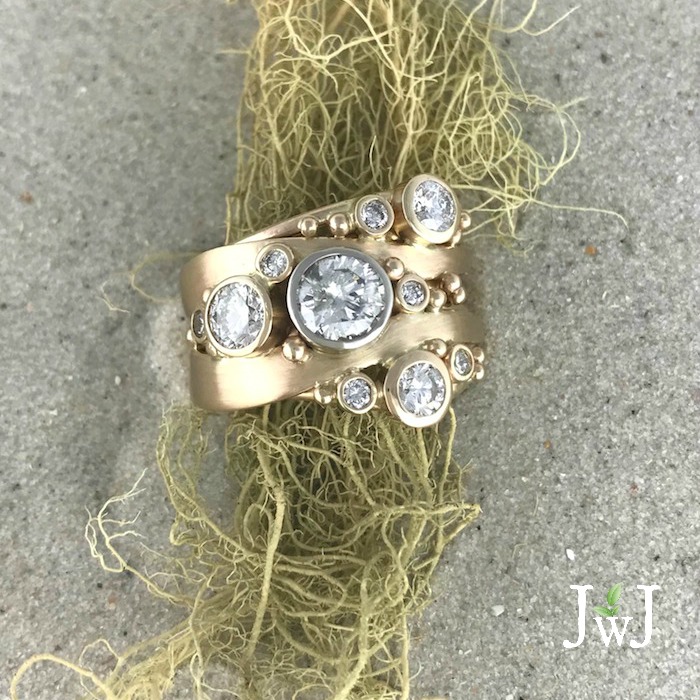 Interested in getting in touch to discuss design possibilities of a special piece for you or a loved one? Fill out our Custom Request Form and we'll get started on personalized drawings and quotes to suit your desires and budget. We look forward to hearing from you!!!
Need more info about our custom design process? Click here!