Breathe New Life Into Old Jewellery
You have inherited or sentimental pieces you never wear since they are outdated or no longer appropriate to your life's circumstances. We can transform your old gold and gemstones into a fresh new jewellery redesign you'll love to wear.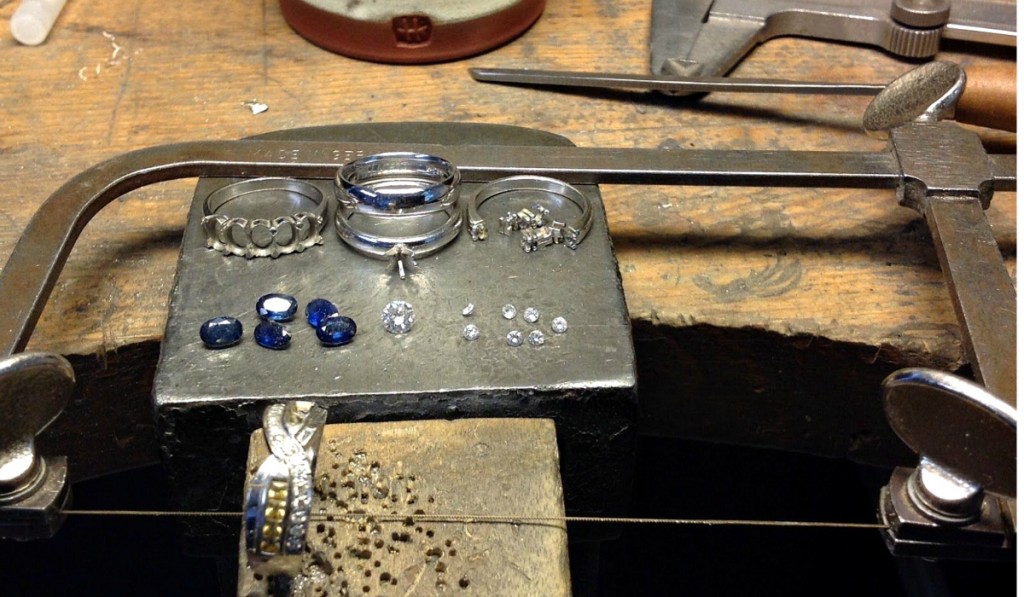 Preserve its sentimental value.
To me, and to many of my clients, custom jewellery is highly symbolic and emotional. Reusing old gold and gemstones to create new more fitting pieces, is a way to honour the past while living in the present. A magical element prevails when we incorporate others' vintage jewellery into our own.
Repurpose Grandmother's engagement ring into an elegant and uniquely personal one for your fiancee, showcasing the old-fashioned, rose-cut diamond.
Reuse the long-married parents' or grandparents' worn-thin wedding bands to make ones for your upcoming marriage.
Redesign your wedding set into a new right-hand ring once you feel ready to signify and create closure after the loss of a spouse or divorce.
Commemorate a milestone anniversary by redesigning your original wedding rings to better suit your current design sense and lifestyle.
Celebrate your closeness by making family jewellery from everyone's unwanted pieces.
Since heirloom jewellery often carries precious memories and emotions, it's such an honour to listen to your stories and be part of your significant life events. It's what makes my work meaningful. We'll treat your pieces with the utmost respect and care.
We have suggestions on how to ship your jewellery to our studio. Click HERE to read…
When you are ready to discuss design possibilities please fill out the Custom Request Form and upload a photo of your vintage jewellery. I'll get back to you right away.
I'd be honoured to work with you!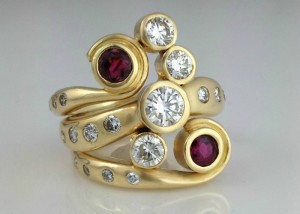 "Thank you Jeanette, for creating such a beautiful piece for me. I can't tell you how many times I look down at my hand during the course of a rehearsal and think about how much I love this ring. I receive endless compliments and inquiries about it, and I tell its story with great pride!"
Carrie Anne – NYC
Ready to get started on the perfect redesign for you?

Here are a few more examples of recently created heirloom redesigns showing before & after.