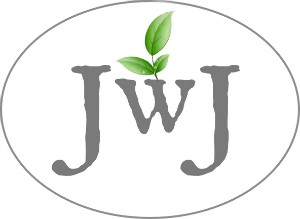 Please review and accept before submitting your wholesale account application.
By submitting your application, you are agreeing to these terms and conditions.
Download the printable PDF version of this information.
MINIMUM OPENING ORDER AND REORDERS
Minimum order is 12 pieces. Reorder minimum is 6 pieces.
ACCOUNTS AND ORDERING METHODS
Wholesale accounts must be registered and approved prior to placing an order.

Minimum requirements: Valid resale license, physical retail location and/or a website that is currently live.
Apply online: Wholesale Account Application or contact us for an application.
Place your order by phone, email or at a trade show.

Order forms are available for you to download and fill out online.

We are ready to assist you with any questions you have.

Hours of operation are Monday to Friday 10am to 5pm EST.

Call us at 902-393-6376 or email

sales@jeanettewalkerjewellery.com

Please note that it is illegal to supply misleading, false, or fraudulent information to obtain wholesale purchases for anything other than resale purposes.
EXCLUSIVITY
Exclusivity is determined on a case-by-case basis and is dependent on your store location as well as the regularity and quantity of ordering.

We are very careful not to over expose our line in a given shop area, and our diverse range of offerings allows us to offer each store a unique assortment geared towards your location and customers.
PAYMENT TERMS
Opening orders require payment by credit card. We accept Visa, MasterCard, Cheque or E-Transfer. Cheques must clear before the order is shipped. A credit card number will be required to proceed with the order. When the order is complete the Vendor will be contacted to let you know before the card is processed.

Net 30 terms may be granted after 2nd wholesale order with references.
Delinquent accounts will revert the Vendor to pro forma terms on future orders.

Late payments will be charged 5% of the invoice total for each 5 business day period past the due date.

All orders and payment terms are subject to JWJ approval and are subject to change.
CANCELLATIONS
Orders may be cancelled within 5 days of placement. Notification of order cancellation must be received in writing within 5 days of the order placement.