Our world as we know it has changed. The only thing we know for sure is we are in this together…our thoughts are with those that have been affected by the virus.
Even with this outbreak causing uncertainty in the global community, we know there are still occasions to commemorate and we're here for you.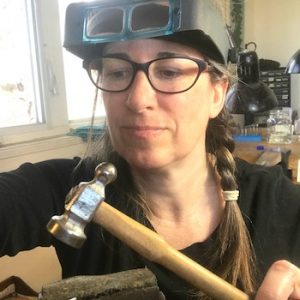 Since we make our jewellery pieces from start to finish in the studio Jeanette is working with clients to fulfil existing and future orders. Completion time will depend on the amount of labour required but we'll inform you once you're ready to place your order. Presently completion time is within 4 to 8 weeks.
How we will work together…
Step 1: Fill out our
Custom Request Form
so Jeanette will have all the info needed to get started.
Step 2: We'll prepare a series of personalized renderings/images/quotes for you to look over. You'll receive them in an email within a weeks time.
Step 3: We can finalize the perfect design for you via email conversations or we can schedule a virtual appointment by Zoom or a phone call.
Step 4: Once the design is finalized we'll carve a wax model for you to approve. Changes to the wax can be made at this point…before the metal is cast.
Step 5: Once your piece is finished we'll send you a video and images for you to approve before we ship or deliver to you.
If you are wanting to repurpose your gold and/diamonds we can arrange a doorstep pick up if you are a local customer. If you live in another Canadian province or another country we'll send you information on how to securely ship your vintage jewellery to our studio.
If you don't like filling out forms and would rather book a virtual Zoom meeting with Jeanette please click on the button below.

If you have any questions or would like to speak with Jeanette at any time please call 902-393-6376 or send her a message…click on the following link https://jeanettewalkerjewellery.com/contact-us/

Wishing you and your loved ones stay safe and well.
Jeanette