Do you have diamond and gold jewellery you never wear sitting in a box?
Send us an image of your pieces and fill out our Custom Request Form and we'll put together drawings and quotes to suit your materials, desires and budget.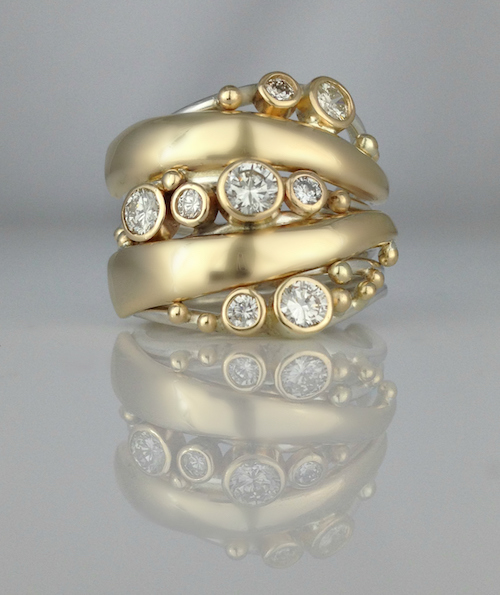 This stunning ring was inspired by our signature "Bubbles & Wake" design and customized to suit the client's vintage jewellery at hand.
She never expected her old worn out jewellery would make such an extravagant statement piece and she was absolutely thrilled with the result. Many of her friends have contacted us to have their own unique piece designed after coveting this special ring. It's a jaw-dropping eye catcher!!
Interested in seeing what designs we come up with for your vintage jewellery? Fill out our Custom Design Request Form and we'll get started on a collaboration of ideas.
Need more info on the design process? Click here!
Drawings and quotes are free. We look forward to hearing from you!